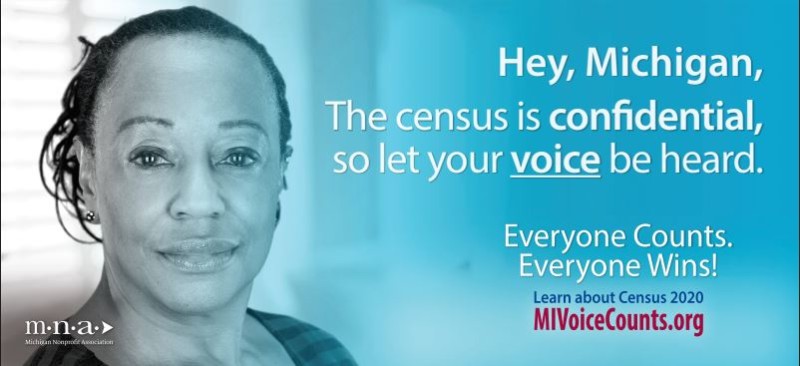 When Everyone Counts. Everyone Wins!
Your voice does count. Filling out the census is quick, easy confidential and it helps you and your family more than you know. Things like school lunches, medical care and educational programs all need your help to get the most funding possible.
Be sure to fill out the census in the spring of 2020
U.S. Census Bureau Director Steven Dillingham on Operational Updates
Census Bureau Statement on Modifying 2020 Census Operations to Make Sure College Students are Counted
2020 Census Business Engagement ToolKit
Here's Why an Accurate Census Count Is So Important
Divvying up seats in Congress, state legislatures and more
Handing out federal and state dollars
Influencing business decisions
Planning for various health and wellness programs
Gaming out Social Security
A guide to Michigan's 2020 Census: jobs, scams, citizen issues
Census Responses Not Tied to Potential Stimulus Packages
MARCH 12 – 20 – You'll be invited to respond online – some households will also receive a paper questionnaire.
MARCH 16 – 24 – You'll receive a reminder letter.
APRIL 1 – Census day – remember, when Everyone Counts, Everyone Wins!
If you have NOT responded yet:
MAR – APR 26 – 3 – You'll receive a reminder postcard.
APRIL 8 – 16 – You'll receive a reminder letter and paper questionnaire.
APRIL 20 – 27 – You'll receive a final reminder postcard before an in-person follow-up.