A Look Into 2020
Posted by Lake Superior Community Partnership on January 14, 2020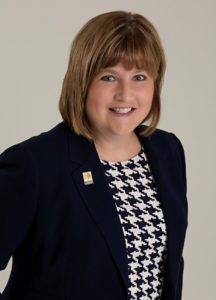 Happy New Year! Here's to wishing you all have a healthy and prosperous 2020 … and if you own a business, want to buy or start one, or are an existing business with challenges or opportunities to tackle, let our team at the Lake Superior Community Partnership help put you on the road to success this year!
And speaking of 2020, we are expecting some big things here in economic development.
For example… looking to buy a business? We're seeing that many of the small business owners from the Baby Boomer generation are ready to retire and may not have someone willing to take on the business. That puts a larger number of businesses up for sale than we have seen in some time. We expect to see this trend continue. Whether selling or buying, our Business Development team can help you develop a plan for success.
Part of that planning process should include succession planning. Should business owners plan to leave their business when they start the business? The answer is yes. You should have a plan for exiting the business, especially if you have partners or are part of a family business. Expectations are clear on everyone's part as to what happens when the time to move on arrives. The LSCP can help with that too! We have recently launched our Succession Planning Toolkit that will help guide individuals as they tackle the succession planning process.
We expect 2020 to continue to be a tight labor market. It's tough to find talent out there. Give our Business Development team a call if you need assistance in this area. Our Workforce Insight's software can help you create a talent recruitment plan that makes sense for the positions you are trying to hire. Need a wage study? We can do that, too.
The new year also brings opportunities for learning and networking. Mark your calendar for our major events including the Plus One Recognition event on February 19th, sponsored by Michigan Works!, the LSCP Annual Dinner on March 12th, and the 21st Annual LSCP Golf Outing on June 4th. Check out our 2020 Business After Hours dates here:
Wednesday, February 19 Plus One Recognition – Sponsored by Michigan Works!
Wednesday, March 18 TV6/ FOXUP
Wednesday, March 25 RG Design Company/Superior Stay
Wednesday, April 22 United Way
Wednesday, June 17 Alzheimer's Association
Thursday, September 3 TV6/FOXUP
Monday, September 14 Chocolay ACE & Double Trouble
Wednesday, September 23 Radio Results Network and Ashley HomeStore
Lastly, we are introducing a new format for our Annual Meeting this year! We will be holding a regular LSCP Board meeting open to the public on February 12 where we will wrap up 2019 for our investors.
Speaking of investors, if you aren't already one, check out our website, marquette.org and take a look at the many benefits we offer. Plus the peace of mind in knowing that a professional, experienced team of economic developers is ready and available to you and your business.
I think I will stop here as I don't want to share all the 2020 excitement, which will include a new partnership that we are very eager to share. Stay tuned!
Amy Clickner, CEO, writes a bi-weekly column for the Mining Journal.