A Look Into 2021
Posted by Lake Superior Community Partnership on January 8, 2021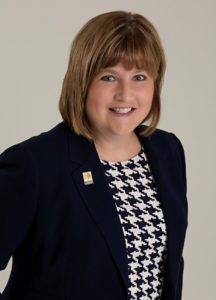 Happy 2021! Here at the LSCP we are geared up and ready for a new year with whatever gets thrown our way. Take a look at some of the things we have planned.
Our first ever virtual Annual Dinner will be held on March 11. We will be honoring our business and individual Distinguished Award winners, welcoming our new CEO and allowing me some time to say good bye to the organization. We still need your help to have a successful event, however. Sponsorship opportunities are available so contact Ashley Szczepanski at ashley@marquette.org for more information.
We will continue the wildly successful Love on Local (LOL) gift card program. Thanks to all of you for purchasing just under $250,000 in gift cards in just six months. That is nearly a quarter of a million dollars put into our local businesses! What a testament to how important local businesses are to our community.
We continue to raise funds for the Local Heroes Project, recognizing frontline workers with a locally sourced gift bag. To donate, visit Marquette.org/heroesproject/.
Business retention, expansion and start up efforts were the bulk of our work in 2020, assisting over 1,000 clients across the county. We expect to continue to see these numbers to be high as businesses and organizations enter into the recovery and resilience phase. Remember that 80% of your economic growth comes from within. The very businesses that have chosen to be here, stay here and grow here.  This includes the start-up companies, which we have seen increase tremendously in 2020, that are ready to take the leap.
Communication, education and connecting you to resources remains a core mission of ours. Look to our website for all the latest information, check out our 2021 webinar series or simply call on our Business Development team to meet with you. We have enhanced our virtual options in order to serve you better now and into the future.
The LSCP looks forward to getting many of our events back online in 2021. We want to golf with you in June at our Golf Outing, watch our Electrical Line Technician graduates receive their certificates, network at Business After Hours and kick off the next cohort of the Lake Superior Leadership Academy (LSLA).
Of course, we don't do any of this alone. We have numerous investors, underwriters, partners and various stakeholders that believe in the power of collaboration to make all of this magic work. One look at our website and you will see how many connections there are.
Lastly, if you aren't currently an investor in the LSCP, I would encourage you to consider 2021 being the year you come on. Your investment provides dual membership within the LSCP AND the Small Business Association of Michigan (SBAM). A perfect two for the price of one deal! Contact Megan at megan@marquette.org to learn more about the many benefits of investing in economic development in Marquette County.
Amy Clickner, CEO, writes a bi-weekly column for the Mining Journal.