Call to Action: Come Together to Heal and Support
Posted by Lake Superior Community Partnership on November 17, 2020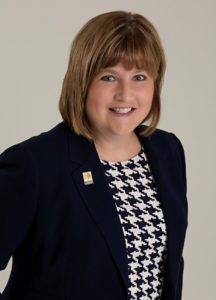 "The most important office, and the one which all of us can and should fill, is that of private citizen." –Louis Brandeis
We find ourselves on the back end of the November election cycle. I would imagine that most of us would agree it is time to move forward, putting our differences aside, and become a part of the solution required for our country to heal.
After all, we have a much bigger fight to fight with COVID-19 and the only way to do that successfully is to work together. As we see the virus creeping closer and closer, impacting family, friends, co-workers and neighbors, I would be remiss if I didn't echo the reminders of how to stay safe: #MaskUP, wash your hands and social distance! The COVID-19 page on our website marquette.org/covid-19/ has updates, resources and links that can keep you up to date.
So what can you do? Aside from keeping your family safe, there are some things you can consider.  Take a moment to think about those that are performing above and beyond during this crisis. Those that are working in all of our health care facilities, our teachers trying to teach while keeping things somewhat normal for our students, those at NMU managing a community within a community, the front line workers providing goods and services to us all, and the list goes on. Is there something you can do to make their lives a little easier? Remind them that we appreciate all they do? Let them know the community is here to support them too?
Our community members have been impacted too, and many are in need. Consider donating to the WLUC TV6 Canathon or the various food pantries. You can also Adopt a Family or a child for Christmas through the many programs we have across the region. The United Way campaign is also in full gear and a wonderful way to support the non-profit organizations that provide much needed services to our community.
Also impacted are our businesses. With people staying home more, coupled with the restrictions and regulations required to do business, this has been a difficult year at best for most. There are ways you can support local businesses as well. If you aren't comfortable venturing out right now, check out the curbside pickup, outdoor service and delivery options available. Don't forget online ordering for products you normally source locally! Businesses have incorporated many best practices so that you are comfortable and safe.
If you are beginning your holiday shopping, consider a Love on Local gift card. These cards are redeemable at all small, local businesses in Marquette County that accept debit/credit cards and take the guessing out of finding that perfect gift. We are nearing the $200,000 mark of LOL cards sold since June thanks to all of you. This milestone means those funds have flowed into our local businesses and strengthened our local economy.
As always, the LSCP is here to assist, so don't hesitate to give our Business Development or Marketing team a call.
This year certainly hasn't been easy, but together I believe we can rise above.
Amy Clickner, CEO, writes a bi-weekly column for the Mining Journal.