Economic Development During a Crisis
Posted by Lake Superior Community Partnership on April 20, 2020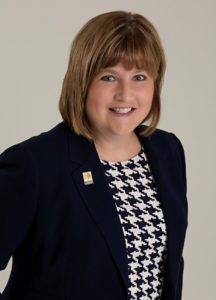 What a crazy world we live in these days. I keep saying it's like living in a bad movie, or like the movie "Groundhog's Day"! I also wonder if sweatpants and baseball caps will be standard attire in the workplace once we go back.
What about Zoom? Everyone is setting up not only work calls, but gathering family and friends to catch up or host a virtual Happy Hour. How about all the amazing things that people and businesses are doing to lift each other up and support those that are on the front line? It is truly heartwarming and gives me faith in humanity.
I digress…The current situation certainly isn't fun and games. There are not only human lives, but business lives on the line. Since my job revolves around the latter, that is what I will address today.
Last year, one of the columns I authored was titled "The Life of an Economic Developer". My point at the time was to show the varied duties we have and roles we play with the community and with our business clients. Showing the need to be nimble and flexible with the ever changing economic landscape. And, boy, has the landscape ever changed! So let's talk about a day in the life as we know it now. Here are just some of the activities the LSCP is engaged in:
* working with businesses to navigate loans, grants and tax relief
* providing up to date information on our COVID-19 webpage at marquette.org/covid-19
* helping businesses work through our "Crisis Checklist" and "Hibernation Checklist"
* collaborating with our workforce partners to market critical job openings
* developing marketing materials to highlight important information for businesses to be aware of
* conducting webinars with subject matter experts
* staff training on state and federal programs; best practices; data and research
* daily check ins with businesses across the county
* partnering with our economic development colleagues in the Upper Peninsula on various projects
* providing business development services as needed
* managing the EDC loan fund (gap funding)
* launching a new partnership with the Small Business Association of Michigan to provide investors with additional resources
* working with a variety of stakeholders to develop a strategy that ensures a smooth "restart" of the economy
Whew! That is just off the top of my head, but you get the point that what our 2020 strategic plan had us scheduled to do today has been adjusted to the needs of the business community.
Last week we had a record number of participants join our webinar that highlighted subject matter experts, Mary Myers, LSCP Director of Business Development, Marty Fittante, InvestUP CEO, Laura Marohnic, Small Business Development Center Regional Director and Laura Katers Reilly, Kendricks, Bordeau, Keefe, Seavoy & Larsen, P.C. Attorney. We are grateful for their willingness to share their knowledge with our investors and, in particular, take questions. A recording of the webinar can be found on our website marquette.org.
If you are a business or organization needing economic development assistance, please reach out to our team at lscp@marquette.org. Now more than ever, is not the time to go it alone. Lean on our team. Lean on your bankers, attorneys, accountants and insurance agents. Lean on your colleagues and associations. You aren't alone. We will get through this together.
Amy Clickner, CEO, writes a bi-weekly column for the Mining Journal.