Good News to Share from the LSCP
Posted by Lake Superior Community Partnership on January 25, 2021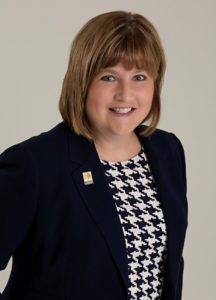 While 2021 has certainly come in with a BANG! There is so much going on in the community and at the LSCP, I just want to highlight a few things that may be of interest to you.
First and foremost, the COVID-19 vaccines are rolling in, giving us a light at the end of the tunnel. A huge shout out to the Marquette County Health Department and all their partners working so hard to get everyone vaccinated. Certainly an unprecedented project to be accomplished.
The students are back in town! This is an important economic impact to our region and we are grateful that NMU has been a leader in how to safely accomplish this. Our local businesses will definitely feel the uptick in sales.
Speaking of businesses, for many, the last year has been extremely difficult. But 2021 has launched more resources to assist, including local, state and federal funding. Contact our Business Development team or check out our website COVID-19 page at marquette.org/covid-19/ to find out more about:
Paycheck Protection Plan (PPP) round two
MEDC Small Business Survival Grants
MEDC Stages Survival Grants
Economic Injury Disaster Loans (EIDL) round two
Marquette County EDC COVID-19 loans
Employee Retention Tax Credit
Employee Assistance Grants
Shuttered Venue Operators Grant
Last week, we put on a webinar with experts in these programs to share information and take questions from our businesses and organizations. If you missed it, there is a recording of it on our website, marquette.org/resource-based-webinars/.
As we prepare for our Annual Celebration (formerly Annual Dinner), which will be a virtual model this year, we are excited to announce our Distinguished Service Award winners. Please plan to attend the celebration and recognize the business recipient, Eagle Mine and individual recipient, Marquette County Administrator, Scott Erbisch. Truly deserving award recipients.
We continue to see great success in the Love on Local gift card program. Thanks to all of you, we sold over a quarter of a million dollars in cards since June of 2020! These are dollars going directly to our local businesses and are truly making a difference. Don't forget to get yours as they make perfect gifts, can be used for customer or employee recognition, drawings, contests or simply a great way to support local.
Last week, we were excited when Governor Whitmer announced the formation of the Office of Rural Development. This move makes Michigan a leader in its support of rural development, being only one of two states to elevate rural affairs to this level. As we know "one size does not fit all", this new office will assist our rural communities face unique challenges and take advantage of our incredible opportunities with additional resources. This is great news for Michigan.
As always, the LSCP team stands ready to serve. If you haven't considered investing in economic development, maybe 2021 is your year to do so. Call Megan at 906-226-6591 Ext. 105 to find out how your investment can double with an additional membership to the Small Business Association of Michigan (SBAM).
Amy Clickner, CEO, writes a bi-weekly column for the Mining Journal.