Here's What's Happening in Talent Recruitment this Season
Posted by Lake Superior Community Partnership on September 23, 2019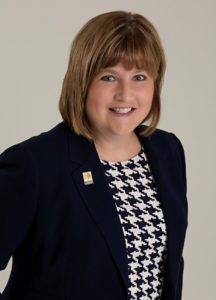 Are you thinking about switching career paths? Maybe you know a student who is not sure what career path to take? Fall is the season to explore! Marquette County is offering a number of career fairs, days, open houses and events alike.
2019 is the 15th year for the Construction Management and Technology Career Fair. It took place last week at the NMU Jacobetti Complex – Commons Area from 1:00 p.m. to 4:00 PM. The fair provided an opportunity for students and employers to discuss employment possibilities in a variety of service and technical areas. Keep an eye out for this awesome opportunity next year.
The 2019 U.P. Professional Trades Career Day is fast approaching. On September 25 and 26 from 9 AM to 1 PM at the Marquette County fairgrounds, high school students will have the chance to operate bulldozers, cranes, excavators, and much more! The event is also open to the public on the 25th from 2:30 to 5:30 PM, attendees will get the opportunity to connect with employment specialists to assist your talent needs.
If you are interested in exploring other industries, stop by Industry After Hours in K.I. Sawyer on October 9 from 5 – 7 PM. Local businesses, MJ VanDamme, 906 Electricians- IBEW, Local Sheet Metal Workers – Smart No. 7, Global Response, and Bahrman's Trucking will have tours available to present opportunities within their field. Individuals age 16 and above are welcome to attend and will even get the chance to participate in a few hands on activities.
For those interested in the Electrical Line Technician Program, the annual Open House will be held on Thursday, October 17 from 1-3 p.m. at the Midwest Skills Development Center in Gwinn. The Electrical Line Technician Program prepares students to install, maintain and operate electrical systems to supply electric energy to residential, commercial and industrial customers. Attendees will have the chance to participate in many fun activities, including a chance to climb an electrical pole!
The Fall Semester Job Fair will take place on Wednesday, October 16 from 1:00-4:00 p.m. at NMU's Northern Center (previously known as the University Center). This is an opportunity for employers to share information with NMU students (not necessarily just soon-to-be graduates) about a wide range of career possibilities. Employers are also welcome to recruit for full-time or part-time positions, internships and summer staff.  There is no cost for students or alumni to attend the Fall Semester Job Fair. Attendees are reminded to dress for success and bring your resume!
Another great resource for career exploration is the Career Technical Education magazine, which highlights apprenticeships, internships, and career paths for students to search through and figure out what best suits them. Feel free to pick up your copy of the CTE Magazine at the Lake Superior Community Partnership office and take a look at the CTE Facebook page as well.
The LSCP also houses an abundance of resources on our website, Marquette.org, under Jobs and Talent. While employers in all sectors are struggling to find talent, we hear the need for those in the skilled trades the most often. The events listed are incredible opportunities for individuals to learn about various programs and careers paths. There are an incredible number of job opportunities in these fields. As we always say, Marquette County is a wonderful place it is to live, play AND work.
Amy Clickner, CEO, writes a bi-weekly column for the Mining Journal.