It's Plaid and Pearls!
Posted by Lake Superior Community Partnership on March 9, 2020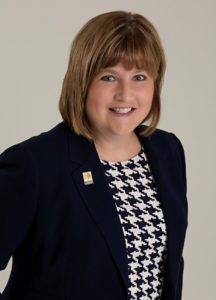 The Lake Superior Community Partnership's Annual Dinner is this week! This event is our largest fundraiser of the year. We expect a few hundred people at this fun-filled event on March 12
th
in the Northern Center Ballrooms at Northern Michigan University. Each year we come together to support economic development in Marquette County, celebrate our successes and recognize our Distinguished Service Award winners. The event includes a buffet dinner, bucket drawings, silent auction, photo booth and a short program. This year's theme is "Plaid & Pearls". The suggested attire is casual jeans and plaid or fancy evening wear with pearls, dress up or down! If networking is important to you and your business, this event is a must to attend. Businesses from across the county gather to enjoy the evening full of festivities. So far, we are proud to announce Blue Cross Blue Shield of Michigan, Enbridge, UP Health System – Marquette, Bennett Media Group, Champion, Inc., Cleveland Cliffs, SEMCO ENERGY Gas Company, VAST/44 North, Accident Fund, Ojibwa Casino, Upper Peninsula Power Company, 906 Bankruptcy, Eagle Mine, Envirologic Technologies Inc., Iron Range Agency, Marquette Community Federal Credit Union, Sawyer International Airport, Superior Extrusion, U.P. Construction Council, Upper Peninsula Health Plan, Double Trouble Entertainment and TV6 & FOX UP as the LSCP's Annual Dinner Sponsors. We are so grateful to these businesses for their support. There is still time to become a sponsor. Contact our office at 906-226-6591 or email Ashley Szczepanski at ashley@marquette.org if you are interested. This year's individual Distinguished Service Award (DSA) winner is Roxanne Daust. Roxanne is Chairman, President and CEO of Range Bank. It is at Range Bank where she has grown her banking career over the past 22 plus years. Roxanne has been a wonderful asset to many organizations throughout Marquette County. To name a few, her community involvement includes sitting on the board of directors for Upper Peninsula Power Company, Operation Action U.P., Michigan Bankers Association, Teaching Family Homes and she is currently a Marquette County Ambassador, and an officer and Treasurer of the Lake Superior Community Partnership. This year's business Distinguished Service Award recipient is UP Health System – Marquette. With the recent completion of the new $350 million dollar hospital, leading the way for a nearly billion dollar investment year in the county, UP Health System – Marquette has stood out as a top economic driver for our community. UP Health System – Marquette continues to be an exceptional partner in economic development and supporter of our community. As a major employer their economic impact is a critical component of the U.P.'s economy. As a healthcare provider we are fortunate to have the talented staff in our backyard. This year's Annual Dinner will be fun for all, and another great opportunity for LSCP partners to advertise their business, network with one another and simply enjoy an evening out. Most importantly, this event is an opportunity for you to contribute to the economic development activities of the Lake Superior Community Partnership. Thank you to all of the businesses who have donated to our silent auction and raffle so far! Go home a winner after an evening of fun. Tickets can be reserved by registering on our website or calling our office by Monday, March 9. For more information on attending or sponsoring please contact Ashley Szczepanski, Director of Marketing, at 906-226-6591 X 106 or ashley@marquette.org. You can also visit our website, www.marquette.org, for more information. Space is limited, so make your reservation now for this evening of celebration and networking! Amy Clickner, CEO, writes a bi-weekly column for the Mining Journal.