LSCP Annual Celebration and Meeting
Posted by Lake Superior Community Partnership on February 23, 2021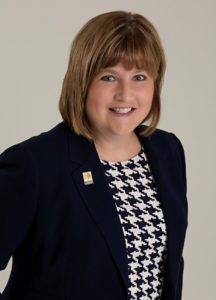 Well, it is that time of year again! Time to wrap up 2020 officially with recognitions, reports and reviews. For the LSCP, this means holding our Annual Meeting and Annual Celebration (formerly Annual Dinner) virtually. Not ideal for a profession that is all about relationships and working with people, but COVID-19 has us all making adjustments.
Typically we invite all of our investors and partners to join us at our Annual Meeting, handle our year end business and unveil our Annual Report, showcasing accomplishments of the prior year. This year the meeting will be virtual and the main presentation recorded so those not on the Board of Directors can watch at their convenience.
This is also the time of year we would host a Business After Hours with our partner, Upper Peninsula Michigan Works!, to recognize our Plus One recipients. Our Plus One program is designed around the premise that an employer adding just one employee contributes to the economic development in Marquette County. Since the inception of the program 13 years ago, Marquette County businesses have created 3,584 jobs. Stay tuned for more information on the Plus One event and please call our office, 906.226.6591 or email Megan O'Connor at @marquette.org if you've added a full time position to your business or organization in 2020.
In March every year the LSCP puts on an Annual Celebration that draws hundreds of supporters, providing them an evening of networking, food and fun. Our Distinguished Service Awards are presented to a worthy business and individual and you just might get that auction item you bid on. This event is also our largest fundraising event of the year.
So what can you expect this year? While virtual, you will still be able to see the presentations, bid on your favorite auction items, enter a virtual networking event, meet the LSCP's new CEO and allow me to say a few words before retiring. We won't be able to provide you food and beverage, but what about taking the opportunity to patronize one of our wonderful bars or restaurants while you watch?
Sponsorships for this event are now available. A special thank you to those who have already committed or provided an auction item. For more information, contact Ashley Szczepanski at ashley@marquette.org.
Amy Clickner, CEO, writes a bi-weekly column for the Mining Journal.