LSCP Business Services
Posted by Lake Superior Community Partnership on March 24, 2020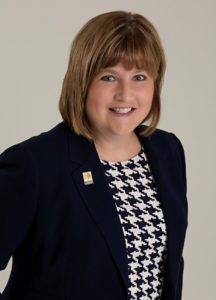 One of the Lake Superior Community Partnership Brand Pillars states, "We provide a wide variety of affordable and effective development services – for businesses and municipalities". This pillar describes where our efforts are focused. In a nutshell, investments from our Investors allow the LSCP to provide business development services that help all sectors, all sizes and all stages of companies at low cost or no cost.
It is important to emphasize that the LSCP will work with any business. Add to that the incredible economic development ecosystem here, that works collaboratively, and we have a recipe for success.
When it comes to economic development, there isn't that "tangible" item to see, feel or touch like a widget, but we do use other metrics to show success. For example, in 2019, the LSCP served a total of 501 businesses across Marquette County. Of that 501, 84% of clients were in the retention and expansion business development stage, 13% were start-ups and 3% were attraction. This is important for us to track as 80% of your job growth comes from within your community. Therefore, we need to be spending 80% of our resources working with existing businesses and those that want to buy, build or start one.
If economic development is successful in a community, you will see regional wealth indicators grow.  While population has remained flat (don't forget to fill out the 2020 Census!) other indicators such as property tax revenue, median household income, per capita income and home sales are up by double digit percentages! For more information on our 2019 results, check out our Annual Report at marquette.org/annual-report.
What type of services do we provide our clients and Investors? Below is a list of some of the most popular:
Business planning
Site location
Talent attraction
Financing
State and federal incentive information
Data/Research
Support letters
Economic impact and wage studies
Networking opportunities
Legislative advocacy
Communications
All of our services are available at low to no cost to the business whether they are an Investor or not.  On top of the services listed above, LSCP Investors receive additional benefits.
For example, each Investor is listed in our Business Directory which has their own page and includes contact information, a business description and a website link with options to expand. Investors are eligible to send email blasts to our list of over 2,200 contacts for a nominal fee. They can take advantage of our many programs and engage or sponsor events. Investors can also take advantage of several marketing opportunities, receive referrals and know that by making an investment in the LSCP means that all of these business development services are available in our community.
We want to see businesses continue to thrive and grow in Marquette County and are always here to assist along the way. If you are interested in talking with someone from our Business Development Team please reach out.
Amy Clickner, CEO, writes a bi-weekly column for the Mining Journal.