LSCP Graduation Season Underway
Posted by Lake Superior Community Partnership on May 6, 2019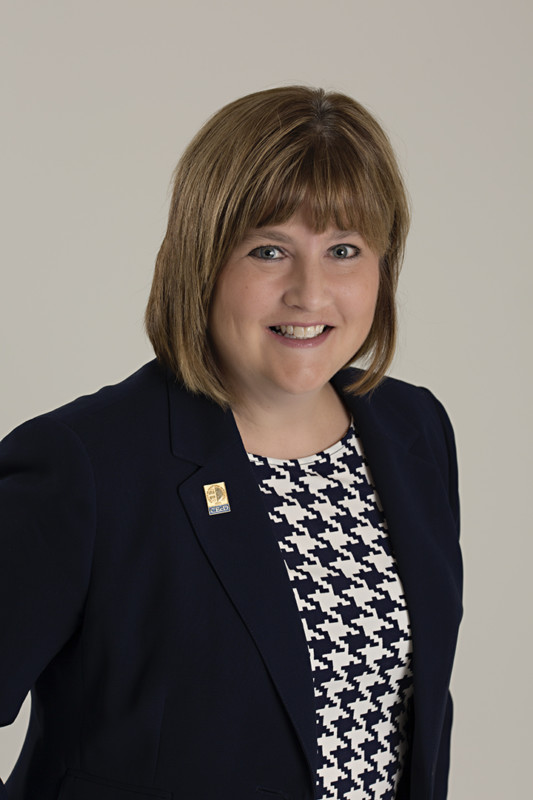 With the hustle and bustle of the Lake Superior Community Partnership (LSCP) graduation season, I'd like to take some time to dedicate today's column to all of the people graduating from programs under the LSCP umbrella in April and May.
Since its establishment in 1998, the Lake Superior Leadership Academy (LSLA) has had the mission of helping the leaders of today build skilled leaders for tomorrow. For those of you who aren't familiar with the program, it is a project of the LSCP that is designed to educate and motivate emerging and potential leaders from within Marquette County, while helping them build important business networks and leadership skills.
With 428 graduates over the past 20 years, LSLA continues to make an impact on the development of our local communities. We congratulate this year's class, committee, day chairs and hosts on a great year and a job well done. I'd also like to congratulate LSLA on their 20th Anniversary and the Class of 2019 on being the largest to date.
This year's LSLA graduates include: Samantha Ashby, Jennifer Beckman, Jill Chipelewski, Lisa Cody, Kara Damm, Lea Dziesinski, Zosia Eppensteiner, Ashley Garrison, Lisa Hammill, Pam Janofski, Amy Kilroy, Katie Korpi, Janet Koski, Brett Kyllonen, Jody Lindberg, Lauren Luce, Rayme Martineau, Andrew McNeally, Tammy Nyen, David Paananen, Brooke Quinn, Kelly Schultz, Sean Seibert, Steven Soyring, Molly Strohm and Hannah Syrjala.
"We had a wonderful group of participants for our 20th year of LSLA," commented Ashley Szczepanski, LSCP Marketing Director & LSLA Facilitator. "It is truly amazing to see these people, from all over Marquette County, share this experience of personal and professional growth together, while making connections that will last the rest of their lives."
The Electrical Line Technician Program just recently graduated the Class of 2019. The ELT Program is a joint effort between Northern Michigan University (NMU), the Lake Superior Community Partnership Foundation (LSCPF), and the Midwest Skills Development Center (MSDC). This one-year program trains students and provides them with the skills needed to install, maintain, and operate electrical systems for multiple industries.
We are pleased to see the 16th graduating class of the ELT program move forward toward successful careers in their field. Congratulations to those 32 students on their certification and all of their hard work.
This year's ELT program graduates include: Brandon S. Benda, Joseph A. Boburka, Brandon J. Child, Brandon J. Clark, Kyle G. Cooper, Bryce M. Dykes, Jonas C. Engstrom, Zachary L. Ferguson, Cody A. Glick, Austin P. Harmon, Cooper T. Harris, Justin T. Heinonen, Ryan J. Johnson, Spencer L. Joles, Jed G. Larson, McKinley G. Larson, Ethan R. Locke, Riley W. Lynch, Brayden M. Marshall, Matthew J. Matwyuk, Ethan R. May, Patrick S. Morin, Jon C. Nowaczyk, Tyler M. Rhoades, Shawn R. Sexton , Michael A. Simons, Cody J. Totten, Kevin D. VanAcker, Lucas M. Veldboom, Reed T. Wiedenhoefer, Riley J. Wiitanen, and Matt J. Ylitalo.
We look forward to seeing the graduates of the Lake Superior Leadership Academy (LSLA) and Electrical Line Technician (ELT) Program go on to do great things throughout Marquette County.
Recruiting for both of these programs has already started for next year! For more information on the ELT Program please contact the Lake Superior Community Partnership office or visit lscpfoundation.org.
LSLA applications are being accepted for the Class of 2020. Apply at bit.ly/LSLAapply by August 2, 2019. Applications may be initiated individually or by nomination. Nominees will require the full support of the organization or business which they represent as attendance and participation in each session is essential. LSLA generally meets 8 a.m. – 5 p. m. on the first Thursday of each month from September through May with a graduation ceremony being held in May.
For more information or to obtain an application, contact Ashley Szczepanski at ashley@marquette.org or 906.226.6591. You can also find more information by visiting our website at marquette.org under 'Participate.'
Amy Clickner, CEO, writes a bi-weekly column for the Mining Journal.