LSCP Programs to Check Out
Posted by Lake Superior Community Partnership on August 25, 2020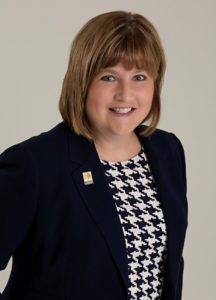 You may have heard I have announced my retirement in the spring of 2021.  After over two decades at the helm of the Lake Superior Community Partnership (LSCP) I am ready for the next chapter. The incredible staff and board of the LSCP are ready for the upcoming transition, taking the organization to the next level. I appreciate the incredible amount of emails, phone calls and texts acknowledging my upcoming retirement. I am truly humbled.
Until then, there is so much work to be done.
Let's talk about some of the exciting programs happening at the LSCP. First of all, the Love on Local gift card program has been extremely successful. Putting dollars into our local economy and working to instill consumer confidence can make a big difference as we work toward recovery. Is your business signed up as a Featured Business? Once you sign up, you receive a Love on Local marketing toolkit. There is no charge to be involved in 2020. Simply email Megan at megan@marquette.org and she will hook you up!
It's also time to recruit the next class of the Lake Superior Leadership Academy (LSLA). While we understand it will be different with the COVID requirements, we assure you that the experience and networking will be just as powerful as in the past. Looking to attend? Send a staff member? Become a program underwriter? All of these options are currently available. For more information, contact Ashley at ashley@marquette.org.
Looking to loan money for your business? The Economic Development Corporation of Marquette County has received additional loan funds from the EDA just for this purpose. Contact Mary at mary@marquette.org  for more information.
Are you an investor in the LSCP, supporting economic development in Marquette County? Don't miss out on committing your investment which also gives you a second membership for free. Become a member of the LSCP today, and we will include a membership with the Small Business Association of Michigan (SBAM) at no additional cost. Check out our website Marquette.org for more details on the benefits you will receive.
In need of any business development support? Our team is here to serve you. So far in 2020 we have provided services to over 800 businesses and organizations across the county. No need to go it alone when a team of experts stands ready to support you whether you are an investor or not.
We miss you at our many networking events that needed to be canceled. One of these events is our popular Business After Hours (BAH) that take place twice a month and draw a considerable crowd. To ease us all back into a comfort zone of networking, look for our upcoming virtual BAH that will include networking, prizes and an opportunity to choose your locally owned snacks and beverages to serve.  Until we can get together face-to-face, we believe offering this "personal touch" opportunity will go a long way!
For more information, call the Lake Superior Community Partnership Office at 906-226-6591 or visit our website at marquette.org.
Amy Clickner, CEO, writes a bi-weekly column for the Mining Journal.