Match UP holds promise to help spur employment
Posted by Lake Superior Community Partnership on January 18, 2017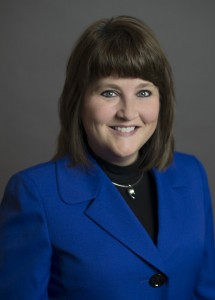 About a month ago, along with the Michigan Economic Development Corporation (MEDC), UPWARD Talent Council and Cliffs Natural Resources, we launched a talent portal called Match UP. This program allows employers with qualified job openings to connect directly with the experienced, skilled workers who were affected by the idling of the Empire Mine. Our goal for the portal is to facilitate as many employer-employee matches as possible, retaining the displaced workers and their families in our community.
We began by soliciting businesses with open full time positions and assisting them in adding jobs into the system. Examples of such openings are in the areas of business services, environment, health and safety, operations, supply chain, skilled trades and technical, though certainly not limited to these categories.
Consider this. The displaced mine workers have incredible skills and work experience in a variety of job classifications and are ready and able to join your team. Positions held by these available workers include:
Administrative
Training Supervisor
Safety Supervisor
Plant Maintenance
Plant Operations
Heavy/Light Mobile Equipment
Buyer
Millwright
Industrial Electrician
Welder
Heavy Equipment Operator
General Laborer
Process Laborer
Electrical Engineer
Process/Chemical Engineer
Mechanical Engineer
Mining Engineer
Geologist
If you're looking to hire talent that fits any of these categories, then Match UP is where your job should be posted.
Match UP is not the official Pure Michigan Talent Connect for registering for work. Please continue to follow standard procedures through Pure Michigan Talent Connect and the Michigan Web Account Manager to meet work and state reporting requirements.
It is now time to work on the employee side of the portal. The system is ready to accept resumes from laid off Empire Mine workers who are still looking for positions. On January 23, the UPWARD Talent Council will host an event at Ronn Hall (1206 Baldwin Ave, Negaunee) from 10 a.m. until 2 p.m. to assist applicants with using the system. Computers and Michigan Works! staff will be available to provide access to the site and assistance with resumes.
If displaced workers are not able to attend the event, they may contact the LSCP at matchupjobs@marquette.org or call 906.226.6591 for access to the system, or they can stop in a Michigan Works! Service Center in Marquette for assistance registering in the portal.
Every day we hear from employers who are looking for talent. If you are one of those employers, please consider Match UP as an option. It is simple and free, thanks to the support of the MEDC. Simply contact LSCP at the email or phone number listed above and our staff will assist you.
For additional information on talent and training, check out www.marquette.org under Live & Work and Working Here, you will find a variety of resources for all ages and stages of your career.
Amy Clickner, CEO, writes a bi-weekly column for the Mining Journal