MEDA Comes to the U.P. for the First Time in Over 20 Years
Posted by Lake Superior Community Partnership on September 9, 2019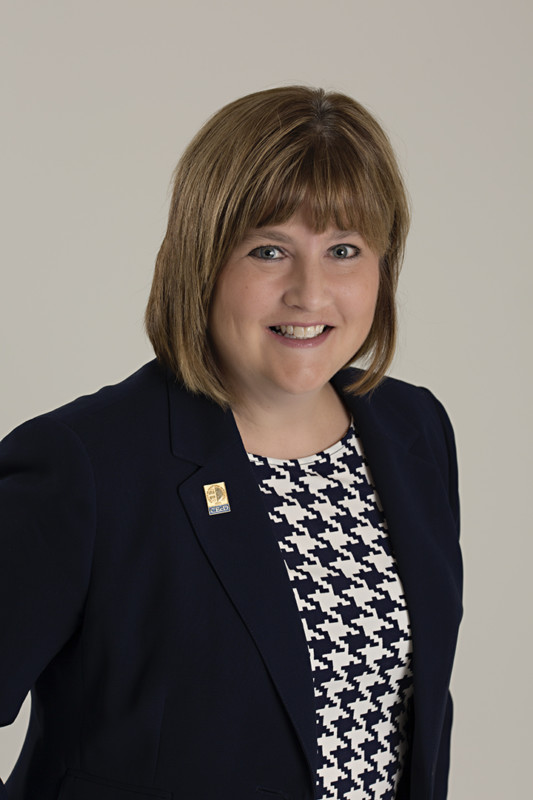 The Michigan Economic Developers Association (MEDA), founded in 1960, exists to advance economic development throughout Michigan, and increase the individual member's effectiveness in the economic development profession. The association's goal is to provide a variety of services and programs that will enhance ability and skills in economic development. Through education, legislative updates, public relations and networking, MEDA makes it possible for economic development professionals statewide to accomplish their goals more efficiently and effectively. (medaweb.org)
I am a proud member and former President of the Michigan Economic Developer's Association or MEDA. Through this involvement, I have attended many educational conferences and created a strong network of peers and mentors across the state of Michigan. In this business, you can never stop learning as things are constantly changing.
When I started in this profession, it was all about business attraction and incentives. Now as economic developers, we are called upon to play a role in talent development, business services, creating a sense of place and equity issues. As the business world continues to move toward a triple bottom line (people, planet, profits), they want to measure their performance in more than just profit. Social and environmental issues continue to rise up as part of the way business should be done and we as economic developers need to learn how to support this too.
But I digress. I was speaking of MEDA and the educational opportunities it provides for economic developers. Each year they have an annual conference that draws practitioners from across the state. This conference has not been held in the U.P. in over 20 years, until a few weeks ago, when it took place in Marquette.
The host committee and MEDA staff worked hard to put together a top notch agenda, broke records in sponsors and sponsorships and showed 150 economic developers from across the state why the Upper Peninsula is the purest of Pure Michigan.
There are so many "thank yous" to share including those who stepped up to sponsor the conference financially including Upper Peninsula Collaborative Development Council, Laborers' International Union of North America – Local 1329, Northern Michigan University, Travel Marquette, Sault Ste. Marie Economic Development Corporation, Michigan Technological University, Eastern Upper Peninsula Regional Planning and Development Commission/Chippewa County Economic Development Corporation, Enbridge, Inc., Envirologic Technologies, Inc., Northern Initiatives, American Transmission Company, U.P. Building Trades Council, Upper Peninsula Economic Development Alliance, Upper Peninsula Construction Council, Lake Superior Community Partnership, Central Upper Peninsula Planning and Development Regional Commission, Innovate Marquette SmartZone, InvestUP, Luce County Economic Development Corporation, Pictured Rock Cruises and Upward Talent Council/Michigan Works!.
We also provided three different tours for our visitors. Thank you to Cleveland-Cliffs, Inc., PotlatchDeltic and the Marquette DDA for hosting tours. And don't forget about the local subject matter experts that peppered the agenda throughout the few days including Laura Reilly from Kendricks, Bordeau, Keefe, Seavoy & Larsen, P.C., Matt Johnson from Eagle Mine, Emma Cooke from Enbridge, Inc., Patrick Bloom from Cleveland-Cliffs Inc., LR Swadley from Swadley Development LLC, Ray Johnson from Invent@NMU, Bob Jacquart from Jacquart Fabric Products, Pasi Lautala from Michigan Technological University and Alex Palzewicz from Taste the Local Difference. Our kick off keynote was Governor Whitmer and the sessions tackled important issues like recreational marijuana, housing, talent, mining, tariffs and entrepreneurship. Whew! We squeezed that all in with some time left to see the sights.
The Holiday Inn hosted the event with rooms and conference center, Checker Transport handled the transportation and receptions were held at the Landmark Inn, Ore Dock Brewing Company and the Marquette Regional History Center. Feedback on all aspects of the conference was positive and highly ranked in the follow up survey.
It was great to see the region through the eyes of our visitors, many who brought their families and stayed for the week or weekend. They constantly commented on how friendly our community was and that customer service was top notch. Of course, many pledged to be back!
Again, a huge thank you to everyone who played a role in and around the conference. Together we hit it out of the park!
Amy Clickner, CEO, writes a bi-weekly column for the Mining Journal.