Michigan Future Business Index Presented
Posted by Lake Superior Community Partnership on December 16, 2019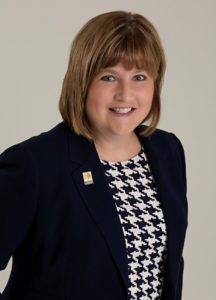 Every year Chris Holman and the Michigan Business Network (MBN) make their way to Marquette County to share the results of their Michigan Future Business Index. The index is defined by MBN as "The semi-annual Michigan Future Business Index has been commissioned by Accident Fund Insurance Company of America/AF Group and the Michigan Business Network since 2006 and is conducted by Paul King with ROI Insight. Business leaders from across Michigan get a chance to voice their opinions and concerns by taking the survey. The information received is crucial to the future success of businesses in Michigan". Friday, December 6, Holman was in Marquette and shared preliminary results. The information included stats on overall economic satisfaction, sales, profit, wages, hiring and investment trends over the past six months and the top challenges for businesses. Rounding out the top five challenges were finding customers, retaining talent and taxes. Some key takeaways were:
Economic satisfaction remains high but profits, sales and hiring slowed
Small business leaders remain optimistic for the next six months
Future sales and profits are holding steady but hiring projections indicate a pull back
New trade policies and tariffs are creating a drag on growth
Topping the list of challenges are talent and health insurance costs
From fourth quarter 2018, profit and sales projections were up slightly with those projecting profit growth at 52% and those projecting sales growth at 60%. Interestingly, expectations for increased profits was highest in the U.P. (56%) and lowest in Northern Lower Michigan (49%). The sector with the highest potential for sales growth is in retail and insurance/finance for highest profit growth. Of course, hiring expectations remain strong with 38% saying they plan to hire more employees over the next 6 months. Only 4% are forecasting to layoff in the same time period. Hiring projections are highest in Lansing (46%) and the U.P. (44%) with the lowest in Northern Lower Michigan (27%). Manufacturing/Construction and Business and Professional Services are the most likely to be hiring. Overall, employers are still finding it difficult to fill open positions with 57% attributing that to a lack of qualified applicants. While employers share that they are trying a variety of ways to recruit talent (ie. retaining, social media advertising, restructuring of workload, temporary employees, hiring recruiters and use of interns/students/apprentices) still 49% say positions remain open. How about wage growth? About four in ten employers plan to raise wages in the next 6 months with another 49% planning to keep them as is. Manufacturing and construction, once again, have high projections for growth in wages. Holman concluded his presentation reminding us the overall perceptions of the Michigan small business market remains positive with nearly eight in ten believing that Michigan is still a pretty good or excellent market for their business to be successful. This is good news for those of us in economic development that "sell" our communities every day on why it is the very best place for your business! For more on the Michigan Future Business Index, go to
marquette.org/michigan-future-business-index/
. The full survey results are expected to be uploaded prior to the end of 2019. On a side note, as we move to the end of another successful year, the Lake Superior Community Partnership Team would like to thank the Mining Journal for allowing us to share economic development news and information on a regular basis. It is greatly appreciated. To those who read the columns and reach out to us with questions or suggestions, thank you for taking the time to do so. We wish you all a very blessed and safe holiday season! Amy Clickner, CEO, writes a bi-weekly column for the Mining Journal.