How to make business connections that matter
Posted by Lake Superior Community Partnership on December 5, 2016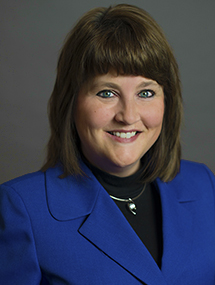 Networking. You probably already know this is an important part of doing business. Building and maintaining relationships can go a long way in helping your business to succeed. For example, meeting the right people can help you gain referrals, create awareness of you and your company and ultimately grow your sphere of influence. You just never know when you'll need support, advice or a simple introduction. The people you add to your contact list might become valuable connections down the road. And, of course, you in turn become a part of their network too.
At the LSCP, one of our brand pillars is "making the connections that matter." In a recent survey we conducted, we found out that one of the top reasons businesses join the LSCP is for the networking benefits. In the age of social media and emails, we don't have as much face to face contact with those we regularly do business with. That is where our events such as Business After Hours come in to play!
One of the most popular programs we host is Business After Hours. The goal of these events is to provide a networking opportunity for you and your business. We typically host two per month. Only LSCP partners can sponsor making this a unique value of membership. Some choose to have at their business location while others host at a venue anywhere in the county. On average, we have 80-150 people attend. Each event is from 5 until 7 p.m. so there is plenty of time for networking and a brief program for the sponsor to talk about their business and give out prizes. Typically there is light food and drinks as well. They are the perfect opportunity to meet new people and catch up with old friends. Is your business interested in hosting? Call our office (906.226.6591) and ask Ashley for available dates.
Need to brush up on networking skills? Here are a few tips to make any event successful:
Plan some ice-breakers ahead of time. It is not always easy striking up a conversation with a stranger. Attend events prepared with a few questions to ask or current events as conversation starters.
A couple quality conversations are more beneficial than many superficial ones. Don't put pressure on yourself to meet twenty people at a two hour event. Instead, focus on making two to three valuable connections.
Ask for an introduction. Chances are you'll know someone at the event who knows people you don't. An introduction tends to hold more weight than introducing yourself. The host of the event is always a good person to ask as well.
Always bring business cards and collect business cards from those you talk with. This makes following up after the event a breeze.
Practice whenever you can. The more you network, the easier it gets.
The LSCP has many options to help you reach your networking goals. Plan now to attend our Annual Dinner (March 9), Golf Outing (June 1) or Business to Business Expo (October 26). Join a committee and get involved. How about our Lake Superior Leadership Academy? What a great way to meet a group of people in our business community and be introduced to many different businesses and organizations on the themed days throughout the year. More information on all of this can be found on our website or by calling 906.226.6591.
Don't take my word for it. Come and join us at an upcoming Business After Hours and see for yourself. In fact, we have one tonight at Wattsson & Wattsson Jewelers from 5 to 7 pm! And coming in 2017, NMU Facilities is hosting in the Peter White Lounge at NMU on January 9th and Lake Superior Hospice is hosting on January 18th. Visit www.marquette.org to keep up with events and networking opportunities.
Amy Clickner, CEO, writes a bi-weekly column for the Mining Journal.