Projects That Matter
Posted by Lake Superior Community Partnership on June 17, 2019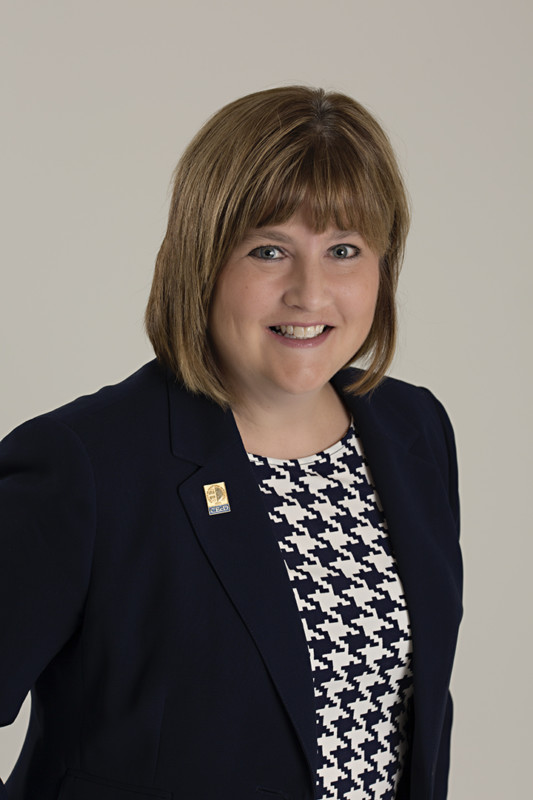 In economic development, we sell our region. We market all the wonderful attributes that make companies want to do business here. For example:
Natural beauty
Recreational opportunities
Low risk of natural disaster
Strong work ethic/talent
Low crime rates
World class university and regional medical center
Air service
… and much more, but I think you get the picture. We also sell our community, the people that make up the place we are so proud to call home. Companies need to attract talent to fill open positions and retain these employees long term. Therefore, what we offer in the "live, work, play" sector is important. Let's take a recent community success as an example, the completion of a new $350 million hospital complex that will service our residents and attract patients from across the U.P. for care. Talk about an asset to sell! I cannot imagine the work that the leadership team, led by our friend in economic development Brian Sinotte, and the entire hospital staff have gone through to achieve this amazing feat. These are our neighbors, family and friends that have gone above and beyond to give this gift to our community and I, for one, am thankful. Has it been an easy process? No. Has it been without hiccups? No. I would venture to say that great projects are rarely easy or without pain. Add to it that healthcare can be emotional as it is such as personal decision. But we did it! We can now proudly show off our new state-of-the-art hospital that will take care of our residents and visitors for many years to come. And while this is a hospital's priority, I would be remiss if I didn't take this opportunity to remind you what an economic driver a regional medical center is to a community. Not only do they employ 1,924 people, pay taxes and purchase large amounts of supplies, the hospital contributes financial and human resources to community events and non-profit organizations, and use a wide variety of services in the region. There is no better time to get your healthcare from nearby! On another note, I believe it is important to share some factual information with you regarding a critical challenge we are facing in the U.P. currently. I am talking about the future of Line 5, the pipeline owned by Enbridge that lies under the Straights of Mackinac. Did you know:
The pipeline continues to be a critical source of 540,000 barrels per day of propane and crude oil supply for Michigan and surrounding areas that make up the regional supply network for the State, producing transportation fuels and consumer goods, ranging from computers to clothing and cellphones.
The pipeline serves approximately 65 percent of the propane used in the Upper Peninsula and Northern Michigan, for which no viable alternatives exist.
Line 5 supplies Michigan and regional refineries that provide Michigan with various fuels that Michigan residents rely on in their day-to-day lives. For example, these refineries served by Line 5 supply a large percentage of the aviation fuel at Detroit's Metropolitan Airport, an important contributor to the State's economy.
Is one of the largest energy suppliers for several utility companies in the U.P. Removal of the line will spur a significant increase in energy rates for the customers remaining which is a very undesirable outcome.
The pipeline owner pays approximately $32,000,000 in taxes in the Upper Peninsula and over $60,000,000 statewide, supporting the many services provided to us by our local municipalities.
The proposed concrete-walled tunnel is to be placed approximately 100 feet below the lake bed, reducing the risk of a spill in the Straits to zero or near zero. Enbridge has also committed to pay for the construction and operation of the tunnel allowing for the project to move quickly.
According to the U.S. Department of Transportation, pipelines are the safest way to move energy and it would take 2,150 tanker trucks (90 leaving the terminal every hour, 24 hours a day) or more than 800 rail cars each day to deliver the amount of energy carried on Line 5.
The Lake Superior Community Partnership, Marquette County Ambassadors, and many other businesses, organizations and municipalities support the proposed utility corridor/tunnel being built. The safety of the Great Lakes are important to us all. Heck, we live here and want a clean, safe environment now and for future generations. That is why we believe the proposed tunnel is the best solution in this emotionally charged issue. My point for highlighting these two projects today is that too often we don't take the time to research issues or fact-check things we hear swirling around. In the end, we are doing a disservice to ourselves, the issue, and our community as a whole. I urge you to take time to educate yourself when challenges arise. It is very easy to be persuaded by misinformation with the many platforms on the internet. I hope that after reading this you will make it a point to get the factual information from reliable sources and make an informed opinion before sharing, allowing for healthy debates to take place. As outsiders look at our region, we want them to see a welcoming community the residents work to build up, not tear down. Do you think that is how we are perceived? What role are you playing or willing to play in shaping this perception? Amy Clickner, CEO, writes a bi-weekly column for the Mining Journal.