Shifting to Virtual Events
Posted by Lake Superior Community Partnership on October 6, 2020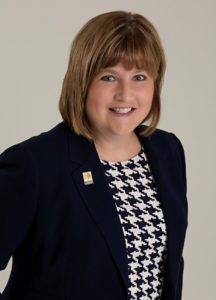 So how are you working these days? In the office? Remotely? Hybrid of both options? Are you an organization that typically holds events and conferences that have now gone virtual or have been canceled? If you answer "yes" to any of these, know that we have a lot in common navigating the "new normal".
For example, here at the LSCP, we have had to move many of our events and educational opportunities to a virtual platform. This includes doing our business visits virtually or via the telephone. Not ideal, but we all seem to be adjusting, and have worked with a record number of businesses to date (over 800!).  Part of that work was because we were trusted by the Michigan Economic Development Corporation (MEDC) to play a role in administering the recent Michigan Business Restart Grants that provided a total of $4.5m to 730 businesses across the Upper Peninsula. While there is more need than funding available, it is our hope that this grant program will make a big difference for our small businesses.
Let's talk about virtual events. We are about to host our first ever virtual Business After Hours this Wednesday, October 7 with featured guests, Ore Dock Brewing Company and Blackrocks Brewery! While we realize this is different from our traditional events, it is going to be worth your time to register and attend. Visit our events page on Marquette.org to register. Grab your favorite snack and beverage and connect with colleagues. Of course, there will be prizes!
We are also making some changes to our upcoming class of the Lake Superior Leadership Academy.  Have you applied or encouraged your employees to do so? The Class of 2021 will definitely see some changes to instill the appropriate safety measures, but the value of the program will not be lost. For more information, or to become a program underwriter, contact Ashley at ashley@marquette.org.
Have you been participating in our webinars or Partner Perspective series? We have a webinar coming up on the Marijuana Industry in Marquette County with Dunegrass Co. owners, Nick Piedmonte and Eric Piedmonte, The Fire Station owners, Logan Stauber and Stosh Wasik, and Marquette County Sheriff, Greg Zyburt. To register, visit our events page on Marquette.org. We have seen a great turnout for our Partner Perspectives interviews with LSCP Board Members that explore a variety of industries and professions and how COVID has impacted what they do.
We are fast approaching the holiday season and we have the answer to all your gift giving needs.  Our Love on Local gift cards make the perfect gift for your employees, valued customers or those hard to buy for family and friends. With nearly $150,000 sold in 4 months, this is great way to support our local businesses.
Remember our staff is here to support business and organizations in the region from start up to succession. Simply call or email our business development team at 906.226.6591 or lscp@marquette.org.
Amy Clickner, CEO, writes a bi-weekly column for the Mining Journal.