Year Review
Posted by Lake Superior Community Partnership on January 8, 2021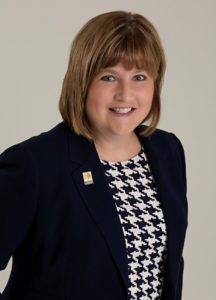 Well, here we are closing out one of the craziest years of our lifetimes. While we have witnessed and experienced difficult times there is also much to be thankful for. Let's review.
In June the LSCP launched the Love on Local gift card program to support local businesses. We had underwriters including, AT&T, Eagle Mine, Enbridge, mBank and Range Bank jump on board quickly. Eagle Mine created "Rockin Local" for their employees and the community purchased just over $230,000 in cards. That is nearly a quarter of a million dollars in six months and certainly speaks to how the community values our local businesses.
We watched NMU, along with its many partners, safely bring students back to campus for the fall semester. Truly a model for others to follow and a critical component to our local economy.
Our hospitals, and the entire healthcare sector, have worked tirelessly to manage the crisis on top of providing the quality healthcare we have come to expect in our everyday lives. The community has responded with thanks and recognition of these efforts. An example is our Local Heroes Project that continues to raise funds for locally sourced gift bags provided to frontline workers. Learn more at marquette.org/heroesproject/.
Our restaurants and retail businesses have become creative and innovative to meet regulatory requirements, while providing us all the services and products we want to purchase. From curbside pickup, online ordering, delivery, QR code menus, outdoor options, touchless payments … they keep finding ways to do business in a difficult environment.
A shout out to our teachers! They have been thrown the curveball of online teaching and the need to shift back and forth with teaching in person at the drop of a hat. Yet, you hear story after story about how they are making sure our future leaders are being educated and cared for.
Hey all you non-profits out there. More need and less resources. I hear you. These organizations have been hard hit without the ability to host many of their fundraising events this year. They too, have become creative in how to continue to find the resources required to carry out their mission. If you are looking for a way to support many of them, the United Way is an easy way to do so.
For all the families who have struggled to balance work, home school support, quarantine, budgets … you deserve a raise! Personally, I cannot imagine managing it all as I am an empty nester.
The LSCP, too, has been busy doing our part to help. Aside from the various programs and digital events we have put on, a bulk of our time has been on assisting businesses and organizations deal with the ever changing business climate. For example:
* worked with over 1,000 business clients this year a 114% increase over 2019
Developed COVID-19 Resources website that saw an increase in traffic of 33%
Created much needed resources like business toolkits, educational webinars, regular informational eblasts
Assisted in the administration of MEDC grant dollars for small business
Secured an additional $500,000 for EDC business loans
Please keep the LSCP in mind if you need any business development support. We stand ready to help as you continue to navigate these challenging times.
Here's to a happy and healthy New Year!
Amy Clickner, CEO, writes a bi-weekly column for the Mining Journal.