We're Hiring! Operations and Marketing Coordinator
Posted by Lake Superior Community Partnership on February 20, 2023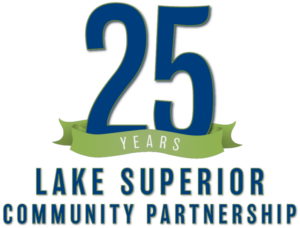 The Lake Superior Community Partnership (LSCP), a full-service and highly respected economic development organization in Marquette County, seeks an Operations and Marketing Coordinator to join their team. The LSCP is celebrating twenty-five years of advancing economic development throughout the Marquette area and surrounding counties. The Operations and Marketing Coordinator would join an 8-person team comprised of dedicated, welcoming, innovative, and community-focused individuals where no two days are the same and whose work is felt in businesses and communities across the area. The LSCP's impact ranges from business networking events and a long-running leadership academy to conducting economic impact studies, community development support, and connecting our area with state and federal resources.
THE ROLE
The Operations and Marketing Coordinator is responsible for ensuring smooth and efficient office operations, with a special focus on coordinating marketing tasks to maximize the impact of the Lake Superior Community Partnership on behalf of its partners as it fulfills its mission to create a vibrant regional economy. This individual will help with traditional office operations as well as be looked to as a source for new ideas and processes which can increase the organization's efficiency. You'll be a key part of the team and help coordinate board meetings, ensure supplies are stocked, update our website and social media, provide customer service to visitors and partners, recommend new processes or ways to incorporate technology, and more.
The ideal candidate will also have experience with marketing and graphic design; however, the LSCP is willing to train the right person so long as they have an interest in learning. It is anticipated that the position will be a 70%/30% split of operations and marketing.
RESPONSIBILITIES OF THE OPERATIONS AND MARKETING COORDINATOR 
• Assist in developing and implementing office procedures (supplies, mail, open/close, etc.) to help maximize efficiency, allowing all LSCP team members to excel in their areas of expertise.
• Serve as the first point of contact for internal and external visitors, ensuring a positive impression throughout their experience with the LSCP.
• Perform general website and social media updates for the LSCP and its contracted partners
• Create graphics and other marketing materials (will train the right person).
• Assist with event planning and execution (annual dinner, golf outing, networking events, leadership academy, etc.).
• Serve as main coordinator for specific programs such as Plus One (job creation) and ribbon cuttings.
• Assist in coordinating grant applications for the West End Health Foundation, including working within the online grant system.
• Provide support for board-related tasks including compiling packets, transcribing minutes, tracking RSVPs, etc.
• Track LSCP contracts and proactively alert appropriate team members to upcoming renewals.
• Provide direct administrative support to the CEO and Leadership team, as needed.
DESIRED QUALIFICATIONS
Any combination of work experience that demonstrates a candidate possesses the skills and abilities to fulfill the position's responsibilities. Previous experience in office administration, marketing and/or graphic design is a plus. The ability to demonstrate organizational skills, ability to build working relationships, and pay strong attention to detail is especially valued. In addition, the successful candidate will have access to reliable transportation.
The LSCP aims to be an employer of choice and offer career growth opportunities. As currently designed, this position can grow from coordinator to specialist, senior specialist, and manager roles as experience is gained and outcomes exceed expectations.
COMPENSATION/BENEFITS
Starting wage is dependent upon education, certifications, and experience, with a goal starting range of $18.00 – $18.50/hour plus full benefits. The LSCP has conducted research using multiple compensation tools to ensure the target pay range is in line with local market conditions. At the LSCP, full-time team members are eligible for health insurance, defined contribution retirement plan (Simple IRA), paid time off, eight holidays, incentive pay, bonuses, and more. We also consider our casual office environment – which includes surprise baked goods, team outings, and birthday celebrations – to be a benefit. In addition to that, your paycheck comes with the knowledge that your work has a positive impact on your community.
THE WORK ARRANGEMENT
The LSCP operates out of a collaborative economic development space alongside several other economic development organizations in a beautifully rehabilitated building in downtown Marquette. The LSCP office is within a block of Lake Superior, with coffee shops, restaurants, shops, parks, and more. This position will be expected to work full-time on-site due to its customer service responsibilities; however, the LSCP does operate on a hybrid work model in general and can allow for remote work when unexpected situations arise. The team works hard throughout the year but strongly believes in work-life balance and managing mental health.
SOUND LIKE YOU?
Take the next step by sending your resume and cover letter directly to our Director of Marketing, Ashley Szczepanski at ashley@marquette.org. The position will remain open until filled.
EQUAL OPPORTUNITY
Lake Superior Community Partnership, Inc. provides equal employment opportunities to all employees and applicants for employment and prohibits discrimination and harassment of any type without regard to race, color, religion, age, sex, national origin, disability status, genetics, protected veteran status, sexual orientation, gender identity or expression, or any other characteristic protected by federal, state or local laws. This policy applies to all terms and conditions of employment, including recruiting, hiring, placement, promotion, termination, layoff, recall, transfer, leaves of absence, compensation, and training.
---