Love on Local
Cards can be used at ALL locally owned small businesses in Marquette County
Love on Local is a gift card program that promotes shopping at local small businesses, a priority as we look forward to our economy restarting.  Help with the restart of Marquette County and order your Love on Local gift card to use ANY local small business in Marquette County!!
For more information check out our Frequently Asked Questions Flyer or contact us at LoveonLocal@marquette.org or (906)226-6591. Love on Local gift cards can not be used at gas pumps, but you can purchase gas inside the gas station.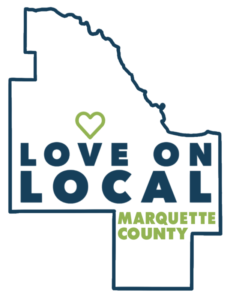 Own a small business and want to be featured?
Sign your small business up to be a Love on Local Featured Business! While the gift cards can be used at ALL local small businesses, being a Featured Business has extra marketing perks!
It's FREE & EASY! In order to jump-start the new program and support our local businesses during this critical time, the LSCP will waive the participation fee for the remainder of 2020 and keep the program open to ALL small businesses!
Love on Local cards can be used at
ANY LOCAL SMALL BUSINESSES.
Here are some to consider!
Check out the Looking for Love on Local Video Series!
Thank you to our Love on Local Program Underwriters!