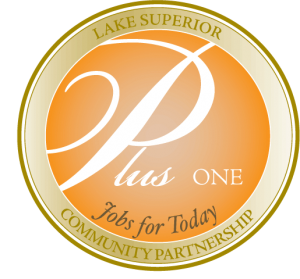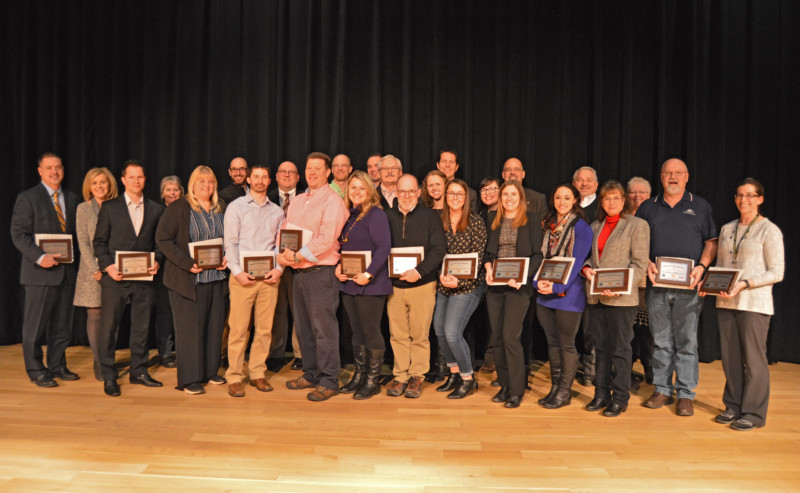 Michigan Works! and the Lake Superior Community Partnership's Plus One program is a program designed around the premise that an employer adding just one employee contributes to the economic development in Marquette County. Since the inception of the program 11 years ago, Marquette County businesses have created 3,181 jobs. If you've added a new job in Marquette County in 2018 and would like to be recognized, call (906.226.6591) or email our office and let us know.
Look who added a full time position in 2017
906 Technologies
Active Physical Therapy
Bald Eagle Harley-Davidson
Bell Forest Products, Inc.
Bennett Media Group
Biggby Coffee of Marquette
Brookridge Heights Assisted Living & Memory Care
Cafe Bodega
Carpet Specialists Carpet One Floor & Home
Chocolay Ace Hardware
Closner Construction
Community Action-Alger Marquette
Compudyne
Contrast Coffee
Eagle Mine
Fraco, Inc.
GEI Consultants, Inc.
Great Lakes Recovery Centers
Grover Daycare
Honor Credit Union
Integrated Designs, Inc.
KADU Designs
Katherine Jarvi Photography
Lakestate Industries
Manpower
Marquette Area Public Schools
Mommaerts Mahaney Financial Services, Inc.
MQT Nutrition
National Carbon Technologies, LLC
North Oak Manufacturing, Inc.
Northern Michigan University
Ojibwa Casinos
Peak Gymnastics & Fitness
Plan Sponsor Consultants
Potlach Corporation
Queen City Running Company
Range Bank
River Valley Bank
Spotless Results Cleaning
Superior Extrusion, Inc.
Superior Eye Health & Vision Therapy
Superior Rehabilitation & Professional Services
U.P. Private Duty
Swick Home Services
The Bobber Shop
The Guys' Place
U.P. General Contracting
U.P. Health System-Marquette
U.P. Home Health & Hospice
U.P. Office Equipment Systems
U.P. Rehab Services
Upper Peninsula Health Plan
Upper Peninsula Power Company
Velodrome Coffee
Women's Center, Inc.
Yooper Shirts
Yooptone Music