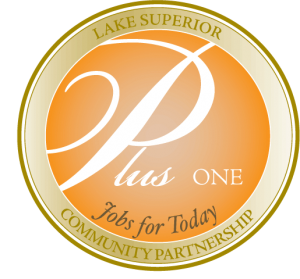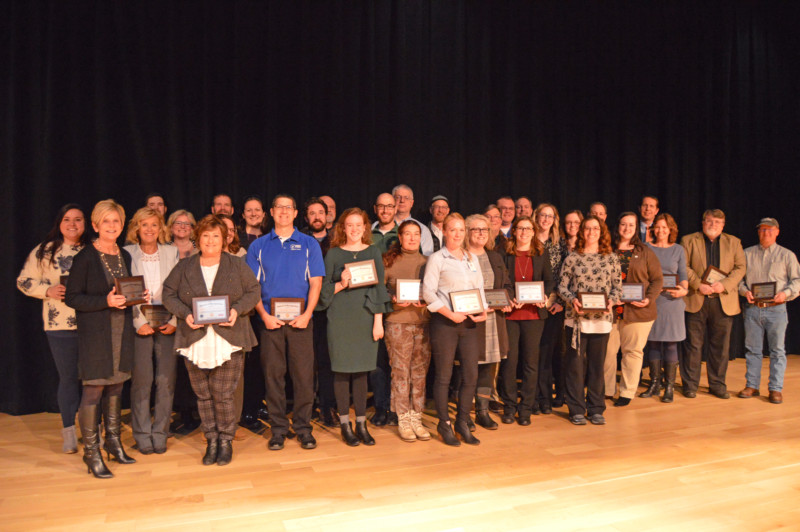 Michigan Works! and the Lake Superior Community Partnership's Plus One program is a program designed around the premise that an employer adding just one employee contributes to the economic development in Marquette County. Since the inception of the program 12 years ago, Marquette County businesses have created 3,352 jobs. If you've added a new job in Marquette County in 2019 and would like to be recognized, call (906.226.6591) or email our office and let us know.
Look who added a full time position in 2018
906 Technologies
Able Medical Devices
Active Physical Therapy
Adult Learning Systems
Ashley Furniture HomeStore
Bahrman Trucking
Be "You" tiful Salon
Big Boy Family Restaurant
Blue Cross Blue Shield of Michigan
Boreal Aviation, Inc.
Brookridge Heights Assisted Living & Memory Care
Busy Boys Home Solutions
Café BODEGA
City of Ishpeming
City of Negaunee
Eagle Mine
Edge of Reality VR Arcade
Flower Works, LLC
Geek Girl Marquette, LLC
GEI Consultants, Inc.
Great Lakes Recovery Centers, Inc.
GUN CONTROL, LLC
Wautier Wellness Chiropractic & Massage
Honor Credit Union
Integrated Designs, Inc.
InvestUP
D.J. Jacobetti Center Home for Veterans
JM Longyear, LLC
Lake Superior Community Partnership
Madgoodies Studio
Marquette Area Public Schools
Marquette Carpentry
Marquette Food Co-Op
Meijer Marquette
Northern Initiatives
Northern Michigan University – Extended Learning & Community Engagement
Northern Orthotics & Prosthetics
UP Rehab Services – Opti Center
Outlanders
Peninsula Fiber Network, LLC
WMQT: Q107
Range Bank
RE/MAX 1st Realty
Rippling River Resort
River Valley Bank
Sayklly's The Candy Store
Select Realty
Sore Arm's Fishing Charters
Superior Alliance for Independent Living
Superior Culture
Superior Extrusion, Inc.
Superior Eye Health & Vision Therapy Center
Superior Rehabilitation & Professional Services
Synergy Fitness
The Crib
The Up North Lodge
UP General Contracting
UP Home Health & Hospice
UP Rehab Services
Upper Peninsula Power Co., LLC
Upper Peninsula Health Plan
Upper Peninsula Supply Company LLC
VAST
WNMU-FM
WNMU-TV