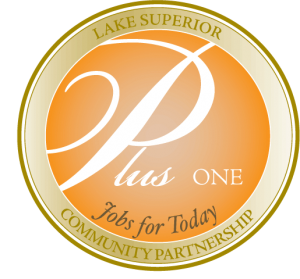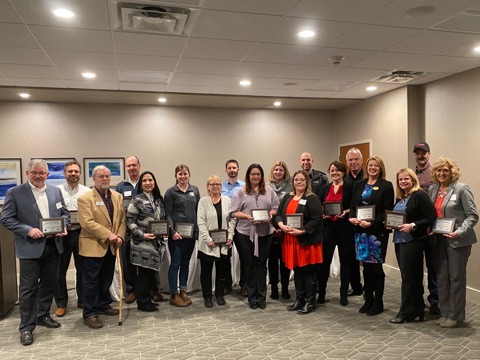 Michigan Works! and the Lake Superior Community Partnership's Plus One program is a program designed around the premise that an employer adding just one employee contributes to the economic development in Marquette County. Since the inception of the program 13 years ago, Marquette County businesses have created 3,584 jobs. If you've added a new job in Marquette County in 2020 and would like to be recognized, call (906.226.6591) or email our office and let us know.
Look who added a full time position in 2019
Able Medical Devices
Active Physical Therapy
Adult Learning Systems – U.P.
Alpha Omega Dental Center
Apria Healthcare
Barrel + Beam
Bennett Media Group
Boreal Aviation, Inc.
Brookridge Heights
City of Marquette
Dust For You
GEI Consultants, Inc.
Great Lakes Recovery Centers, Inc.
IBEW
InvestUP
Iron Range Agency
JM Longyear, LLC
Lake Superior Smokehouse Brewpub
Marquette Area Public Schools
Marquette Downtown Development Authority
Marquette Veterinary Clinic P.C.
Marthaler Buick GMC Cadillac
Meijer
MI. Carpenters and Millwrights – JATF
Norlite Nursing Center & Rehab
Northern Initiatives
Northern Michigan University
Northern Orthotics & Prosthetics
Peninsula Fiber Network
PotlatchDeltic
Range Bank
RE/MAX 1st Realty
Sodergren Septic Service
Superior Health Foundation
Superior Rehabilitation & Professional Services
Synergy Fitness
TruNorth Federal Credit Union
U.P. Rehab Services
UP Health System – Bell
UP Health System – Marquette
Upper Hand Window Company
Upper Peninsula Health Plan
VAST