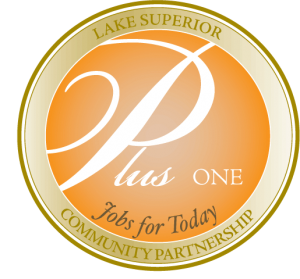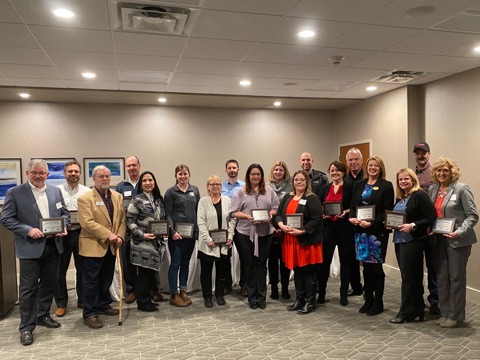 Michigan Works! and the Lake Superior Community Partnership's Plus One program is a program designed around the premise that an employer adding just one employee contributes to the economic development in Marquette County. Since the inception of the program 15 years ago, Marquette County businesses have created 4221 jobs. If you've added a new job in Marquette County in 2022 and would like to be recognized, call (906.226.6591) or email our office and let us know.
Look who added a full time position in 2021
44North
Able Medical Devices
Active Physical Therapy
Alluma Yoga
Ameriprise Financial Services, LLC
Argonics, Inc.
Brookridge Heights
Buzz Advertising Agency
Camping World
Caregiver Incentive Project
Dunegrass Co.
Dunkin'
Fairfield Inn & Suites by Marriott Marquette
GEI Consultants, Inc.
Great Lakes Recovery Centers, Inc
IncredibleBank
Integrated Designs, Inc.
Iron Range Agency
JM Longyear, LLC
Kall Morris Inc
Lake Superior Press
Lakeshore Depot
Madison Bridal Boutique
Marquette Area Public Schools
Marquette County Medical Care Facility
Marquette Mountain Resort
Northcross Group
Ore Dock Brewing Co.
Peninsula Fiber Network, LLC
Range Bank
RE/MAX 1st Realty
Resolve Surgical Technologies
Studio Dance Arts
Stuga North Veterinary Care, P.C.
Superior Alliance for Independent Living
Superior Extrusions, Inc.
Superior Health Foundation
Superior Rehabilitation & Professional Services
TEAM Wireless, Verizon Authorized Retailer
The Fire Station Cannabis, Co.
The Steve Mariucci Family Beacon House
The Stitch Witch
Upper Peninsula Health Plan
Upper Peninsula Power Company
VAST
Window Outfitters