An Evening Celebrating Marquette County Economic Development
Posted by Lake Superior Community Partnership on March 24, 2023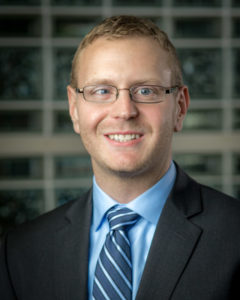 It's hard to believe we're two months into 2023 already, but here we are in the last days of February. For the LSCP, that means we've successfully executed another year of Operation Action U.P. Annual Meeting and Business Success Summit as well as a full day of events surrounding the UP 200.  It also means, our Annual Dinner is right around the corner.
In fact, it is this week. On Thursday, March 2, the LSCP team will be joined by approximately 175 partners and friends for an evening of networking and celebration of our 25th Anniversary. Networking begins at 5:30, and we'll wrap up by 8:30p.m. Attendees will find an impressive array of items to win (donated by dozens of local businesses and organizations – thank you!), networking opportunities, great food and drink, Distinguished Service Awards (DSA), and more. You can also expect updates on the LSCP's recent accomplishments, insight into where our 2023 focus areas will lead our work, and special remarks from Jen Nelson, the Chief Operating Officer of the MEDC.
A highlight of the evening, the Distinguished Service Awards, are given annually to one individual and one business in Marquette County who have left their mark on our economy and community. This year's individual DSA winner is Bill Raymond. Bill retired as CEO of the Upward Talent Council (Upper Peninsula Michigan Works) at the end of 2022 and left an inspiring legacy of collaboration and representing the U.P. on statewide groups. Bill also owns his own consulting firm, FaithWorks Consulting, LLC, and previously served as the Director of Good Samaritan Ministries in Holland, MI. Though he is retired, he keeps in contact with the many friends he made during his time advocating for our region and employers.
Our business DSA recipient this year is H.J. Larson & Sons Holding Co., Inc. The Larson family has been investing in our community for decades. As owners of the Ramada Marquette, Holiday Inn and Hampton Inn, they have  ensured our community can welcome visitors and have essential meeting space for local events. Beginning under Harlan and being passed on to Tim and Randy, the family has been active in many local organizations, including the LSCP, Econ Club of Marquette County, Rotary, local sports, and so much more. They exemplify what it means to invest both money and time into making our community special.
Of course, the dinner wouldn't be possible without the generous support of our sponsors. For 2023, that includes: Enbridge, Blue Cross Blue Shield of Michigan, Eagle Mine, Cleveland Cliffs, Inc., Northern, Michigan University, WLUC TV6, Upper Peninsula Power Company, Upper Peninsula State Bank, BioLife Plasma Services, First Bank Upper Michigan, Kendricks, Bordeau, Keefe, Seavoy & Larson, P.C., Superior Extrusion, Inc., The Fire Station, West End Health Foundation, 906 Bankruptcy, Accident Fund, Active Physical Therapy, Bell Financial, Eco Smart Home Pros, Fishbeck, Iron Range Agency, Select Realty, Studio Dance Arts, and Wolfson Bolton Kochis.
You can still purchase tickets to attend by going to www.marquette.org. Sponsorship opportunities remain available as well by calling 906-226-6591 and asking to speak with Megan or Ashley. We hope to see you at the dinner on Thursday, March 2. And, as always, if the LSCP team can do anything to support your business or organization, please reach out.
---
By Christopher Germain, CEO of the LSCP writes a bi-weekly column for the Mining Journal.