Annual Dinner Wrap Up, Board Elections, Childcare Initiative, and More!
Posted by Lake Superior Community Partnership on March 24, 2023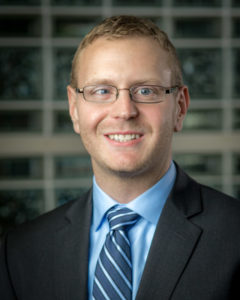 On March 2nd, the LSCP was joined by over 180 partners and stakeholders for the LSCP Annual Dinner. Celebrating our 25th anniversary, it was an evening to remember, including inspiring videos highlighting our Distinguished Service Award recipients: H. J Larson and Sons Holding Company (Randy and Tim Larson) and Bill Raymond. We could not have had the successful night it was without the ongoing support of our investing partners and sponsors that evening. Thank you to everyone who was able to join us and make our largest fundraiser of the year a success!
The first quarter is not only our busiest event season, but also when the LSCP has traditionally appointed new directors to our Board. Due to recent changes in our governance structure – moving from a directorship to a membership organization – new directors to the Board will now be joining via official membership elections in April.
What exactly does this mean? In a practical sense, you won't notice any difference in the service and expertise of the LSCP team. Under the directorship model, the LSCP would solicit interest in board seats, and the board would nominate a slate of candidates. Those candidates would be presented to – and ultimately appointed by – the current Board of Directors. Under the membership model, there will still be a call for nominations and a nomination process (now led by a specific nomination committee). But an annual membership meeting will take place, which will include an official vote to elect the slate of proposed directors to the board.
That call for nominations is now active. Any member in good standing can apply to join the board between now and March 24. We're seeking candidates who can commit to monthly meetings, are willing to serve three-year terms, and bring new perspectives/skillsets to the board. Full details can be found at www.marquette.org/board2023. If you are interested but have questions, you can reach out directly at cgermain@marquette.org.
On Friday, March 3, MEDC Chief Operation Officer Jen Nelson joined the LSCP and several local governments for a conversation about the MEDC's tools and how they can be more impactful for rural communities. I want to thank the local government leaders who made the time to join us for that conversation. Connecting communities and businesses with key state leaders such as Jen is a core part of the LSCP's mission and impact.
I'm also excited to let you know that the LSCP has officially launched the Childcare SPARK initiative. This innovative partnership between the LSCP, Community Foundation of Marquette County, Great Start to Quality, and Marquette-Alger RESA, will provide full support to entrepreneurs willing to invest in starting a home childcare business. Applications for this first class will be available on March 15. You can learn more at www.childcarespark.com.
Finally, we continue to see movement on numerous other LSCP priorities, including workforce development, small business support, housing opportunities, and outdoor recreation. Our efforts to build a vibrant regional economy require that we continue to break down barriers that limit our talent retention, growth, and attraction; we couldn't do that without the support of our more than 300 investing partners. Thank you for all you do to support our work and we'll see you out and about around Marquette County as our team supports businesses and communities every single day.
---
By Christopher Germain, CEO of the LSCP writes a bi-weekly column for the Mining Journal.