Benefits of the Lake Superior Community Partnership
Posted by Lake Superior Community Partnership on July 11, 2022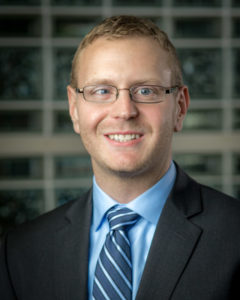 As we near our 25th anniversary, it is a great time to reflect on the value the Lake Superior Community Partnership (LSCP) brings to the community and its uniqueness compared to the many other economic development organizations across the state. In addition to traditional business development services, the LSCP provides administrative support to numerous organizations, including Connect Marquette, the Marquette County Ambassadors, the Midwest Skills Development Center, Operation Action U.P., Baraga County EDC, Dickinson Area EDA, and more. Through these collaborations, the LSCP enhances its ability to keep a pulse on economic development issues and support an overall high quality of life throughout the county.
While we have a diversified revenue model, an essential puzzle piece continues to be memberships. Unlike many other economic development organizations, which may solicit donations from a small set of larger businesses, the LSCP relies on a large base of smaller memberships to keep pursuing our mission to connect, collaborate and communicate the value of economic development throughout the county. Partnering with hundreds of businesses and local communities keeps us grounded and focused on one economic development job and/or investment at a time.
Beyond helping promote economic development in Marquette County, becoming a member of the Partnership brings numerous tangible benefits. For example, members have access to several business-related services, free notary services, opportunities to reach a large email audience, staff support to host webinars, marketing services, affordable economic impact or wage studies, the ability to host a Business After Hours networking event, and more. Depending on your needs, the LSCP provides several membership levels to choose from so you can right-size your investment.
You can learn more about these benefits and how to join the Partnership from our Outreach and Development Specialist Megan O'Connor at noon on July 12. You can visit our events page to register for the Partner Benefits 101 Webinar.
An additional role the LSCP serves is legislative advocacy. In collaboration with the Marquette County Ambassadors, the LSCP tracks legislation and helps coordinate trips to Lansing twice a year. One of the most impactful annual legislative tasks is the state budget, which passed on June 30. Thanks to the efforts of our U.P. legislators and a coalition of economic development partners, the state budget includes some major economic development wins for Marquette County and the U.P. They include $34.2 million in matching state funds to replace the D.J. Jacobetti Home for Veterans, $15 million in a new innovative fund to promote U.P. specific economic development needs (with a special focus on housing), $8 million to support the redevelopment of the former Marquette General Hospital site (another great opportunity for more housing), and increased revenue sharing for local governments to help fund essential services that create the communities we love.
I remain honored every day to serve the greater Marquette County community as CEO of the Partnership and work alongside our incredible partners and the LSCP team. As always, if you see me around, please stop me to say hello. And if the LSCP team can be of assistance, don't hesitate to reach out.
By Christopher Germain, CEO. The LSCP writes a bi-weekly column for the Mining Journal.