Business Recovery Assistance
Posted by Lake Superior Community Partnership on July 15, 2020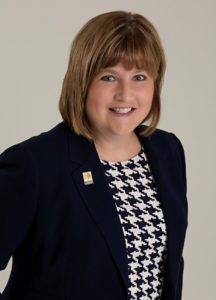 The Upper Peninsula is in the reopening, rebounding, recovery stages of the pandemic. There are many requirements for a business to keep their employers, customers and the public safe and we are all adjusting to the "new normal" of being a consumer of local goods and services. What comes next?
Since no one has a crystal ball, we can only remain flexible and adapt to change as needed to be successful. Online ordering and delivery, curbside pickup, QR code or disposable menus and social distancing lines to check out are just a few things business are doing to adapt and our businesses are nailing it.
In order to continue to serve their customers, many businesses are in need of talent. Yes, in this time of high unemployment and uncertainty, companies are still hiring. If you are looking for employment, check out our #KeepUPWorking campaign marquette.org/working-here/. If you are an employer with talent needs, contact Brooke at bquinn@marquette.org to list your position and connect with our various resources and partners that can assist.
I would like to remind you that the Business Development Team at the LSCP is here to assist any business in their recovery process. While our office is not yet open to the public you can connect with us virtually or call the office at 906-226-6591. Questions about regulations? We can help. Need connections to state or federal agencies? We can help. Looking for loan or grant opportunities? We can help.
Speaking of grants, the Michigan Economic Development Corporation (MEDC) will be providing $100 million in small business grants to assist in the state's recovery process. Similar to the grant program in March, we anticipate an application process for businesses impacted by COVID-19 to be released shortly. As an economic development organization, we are grateful for any type of support that our local businesses can take advantage of to assist them in their recovery. Stay tuned for more information or call our business development team so you don't miss out.
If you would like to support your local business community, don't forget about the Love on Local gift cards that are now available at loveonlocal.com. We are proud to have launched this important program and announce over $120,000 in sales to date! Shout out to Eagle Mine for partnering with us for their Rockin Local program. Special thanks to our program underwriters, AT&T, Eagle Mine, Enbridge, mBank and Range Bank and everyone who has bought a card already! With your help, we can get those cash registers ringing! If you are a business in the region and would like a free Love on Local marketing toolkit, call Megan at 906-226-6591.
Lastly, tune in for our new series "Partner Perspectives" where we will virtually interview local community leaders about their industry and the impact COVID has had and will have in their future.
Amy Clickner, CEO, writes a bi-weekly column for the Mining Journal.