Expanding our Regional Influence is a Team Sport
Posted by Lake Superior Community Partnership on January 30, 2023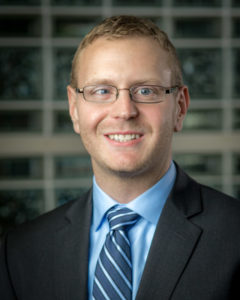 On Friday, January 20th, I had the pleasure of attending the Northern Michigan Policy Conference, an annual event put on through the hard work of our friends at the Northern Michigan Chamber Alliance (NMCA) and the staff at Traverse Connect. The room was full, and the energy level was high as attendance records were broken and new partnerships formed. Among those in attendance were the Lt. Governor, Senator Stabenow, Senator Peters, state legislators, and key staff. In the span of 4 hours, we talked about vital issues, including broadband, housing, childcare, cybersecurity, the Office of Rural Development, and more.
I tell you this not because I think you wanted to know my schedule that day, but because the event is a perfect example of the energy and interest we see in northern Michigan. Every year it seems our region increases our influence in policymaking by banding together in groups such as the NMCA, seeing our children be elevated to higher positions in state government, and improving how we market the region to those who don't have the fortune of already living here. And we must continue that work.
But why is expanding the region's influence something we're focused on? Why not just "go it alone"?
Economic development is a complex equation focusing on job creation and community building to retain and attract workers. Building high-quality communities require diversified housing options, reliable infrastructure, access to childcare, good schools, recreational opportunities, and thriving businesses. And it requires more partners than ever before. That's why the LSCP has been so proud of our partnership with local governments like Ishpeming, Negaunee, and Marquette County, as well as our strengthening relationship with many other communities in recent years. Our private sector partners also continue to support crucial community work, such as the sustainable trails planning initiative and helping expand childcare options. We're all in here in Marquette County.
And all that requires support from our local partners and those at the state and federal level, whether it be designing new programs that fit rural communities, addressing capacity restraints, sending letters of support for projects, or simply connecting us with the right people to make our goals happen. The LSCP's work over the years to build and maintain these key relationships is paying dividends for our region as our businesses and communities put the pieces in place for a bright future.
We're making real progress through our work with the Marquette County Ambassadors and other partners like InvestUP and Innovate Marquette SmartZone. And each one of us living here can be part of that by being positive ambassadors when we're talking about our communities with friends, families, coworkers, or new people we meet out and about on our adventures. We all have reasons for loving it here, and sharing that positivity will create a prosperous future for us all. So, let's all be ambassadors together and collectively secure more wins for our region and continually grow our influence together as a partnership hand-in-hand.
---
By Christopher Germain, CEO of the LSCP writes a bi-weekly column for the Mining Journal.