Fall Fest 2020
Posted by Lake Superior Community Partnership on August 11, 2020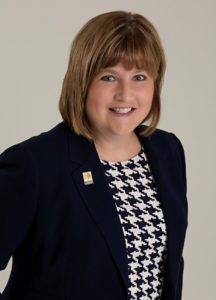 As summer is winding down, back to school is quickly approaching. If you're a business in Marquette County, consider checking out the upcoming Fall Fest event happening at Northern Michigan University (NMU). If you have attended in the past, there are new procedures to ensure the safety of everyone attending.
When school is in session, NMU's student enrollment accounts for 11.5 percent of Marquette County's population. In addition, NMU employs 2,402 of their students who then reinvest in the community.
In 2018, it was estimated by NMU that 80.3 percent of NMU students are Michigan residents, the additional 19.7 percent are from various parts of the United States and other countries. The diversity of the Wildcat student body and faculty is a significant part of our community's dynamic culture.
As a way to engage students, faculty and staff, along with the local business community, an annual Fall Fest takes place every year on the first day of class. Fall Fest is a collaboration between the NMU Center for Student Enrichment, NMU Leadership Program Office and the Lake Superior Community Partnership. The educational institution and economic driver have goals of making sure local businesses continue to grow and thrive in the community. Fall Fest is not only a warm welcome for students coming back but also an economic development opportunity for businesses, clubs and organizations to introduce their products or services to the campus community.
Beginning in August 1987, the first Fall Fest had 15 participating businesses. In 2019, 85 businesses, 27 nonprofit organizations seeking volunteers and 110 student organizations participated in Fall Fest.
Fall Fest continues to be an excellent way to introduce students to local businesses. Students also have the chance to connect with other student organizations and explore volunteer opportunities with community non-profit organizations, at Fall Fest.
To protect the health and safety of attendees, precautions for the event include:
Face masks are required.
Tables will be spaced 10 feet apart from one another. Directional arrows and signage will allow for one-way traffic flow.
Sanitizing high touch surfaces regularly.
Limiting the staffing of each table to two people.
Having students provide information verbally instead of using a shared pen or laptop. Having one cup of clean pens and then a cup to place used pens that will later be cleaned and sanitized before using again if necessary/
Remove all candy dishes, fish bowls and opportunities for common touch points. Individually packaged items/candy can be distributed on the table so it does not touch other items.
This year's event will be held from 11 a.m.-3 p.m., Monday, August 17 for Students Organizations only and 11 a.m.-3 p.m., Tuesday, August 18 for businesses and non-profits. Local businesses, clubs and organizations are encouraged to purchase a booth ($80 per booth for LSCP members, $140 for non-members) and be present as we welcome students, faculty and staff back for another semester. Vendors must register with the LSCP office by Tuesday, August 11.
For more information or to register for the 2020 Fall Fest at NMU, call the Lake Superior Community Partnership Office at 906-226-6591 or visit our website at marquette.org to register online. Payment is due upon registration.
Amy Clickner, CEO, writes a bi-weekly column for the Mining Journal.