General News Updates
Posted by Lake Superior Community Partnership on August 22, 2022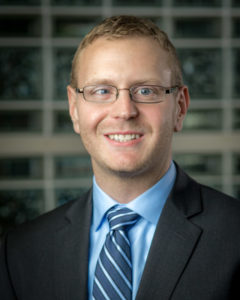 Typically, summer is filled with festivals, beach time, hikes, biking, and so many more outdoor activities. And while we've had more nice days this month to enjoy summer, there has been significant activity happening with our federal, state, and private sector partners which provides exciting opportunities for Marquette County and the region as a whole.
Nationally, two large pieces of legislation were passed in the past month: the CHIPS and Science Act of 2022, and Inflation Reduction Act. While many organizations are still working to understand all the provisions in these pieces of legislation, one thing is clear: we're seeing significant investment in domestic production capacity and electrification. No matter your political persuasion, these bills provide opportunities for Michigan, including rural areas, to attract major investment.
The Upper Peninsula is already seeing significant potential investment through the recently announced partnership between Talon Metals Corp. and UPX to explore over 400,000 acres in the region for potential nickel deposits. With the only operating nickel mine in North America, Eagle Mine, located right here in Marquette County, we are uniquely posed to benefit from an increased urgency to establish a stronger domestic source of nickel and other key materials for electrification.
The Upper Peninsula is also posed to benefit from electrification in other ways, including recreational vehicles. While we are already familiar with the benefits of recreational tourism, those dollars come on the backend of the outdoor recreation cycle. Local and regional economic development organizations, entrepreneurs, communities, and other partners are working together to put the pieces in place to capture investment on the front end of that industry in the form of testing and manufacturing. It's a great example of understanding an existing asset and building on that success via a united front.
And as exciting as the potential is for new large-scale development, we must ensure we are keeping our eyes on all of the moving pieces that make it possible including access to housing, childcare, modern infrastructure, and more. Our team continues to play a key role in many of these topics. The intergovernmental housing task force has been meeting to better understand the housing market and construction process so we can figure out the next steps in how to grow our housing stock across the county. The LSCP also is part of multiple coalitions working toward solutions to childcare ranging from adding capacity (both large and small) to overcoming regulatory barriers and non-competitive wages. While working toward solutions on these issues, we continue our core economic development retention, expansion, and attraction services.
Speaking of those core services, it has been a busy summer for celebratory ribbon-cutting ceremonies. The LSCP has worked with Lake Superior Press, Thomas Theatre Group, Upper Peninsula State Bank, Little Agate, Madgoodies Studio, Trillium House, Sawyer International Airport, Select Realty, and Med Pros Share & EPIC to celebrate milestones in their business journey. And those are just the ones LSCP helped coordinate; our partners at the Greater Ishpeming-Negaunee Area Chamber of Commerce (GINCC) have had a number of celebratory events as well. Congratulations to all these businesses who make our county the special place it is.
As always, the LSCP team stands ready to work with our businesses, communities, and other partners to advance our shared economic prosperity. If we can ever be of assistance, please stop by, call, email, or reach out on any of our social media channels.
By Christopher Germain, CEO of the LSCP writes a bi-weekly column for the Mining Journal.