Lake Superior Leadership Academy
Posted by Lake Superior Community Partnership on June 21, 2017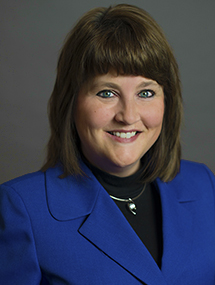 In this day and age, it's vital for communities to have involvement from leaders and individuals to ensure a successful, thriving and enjoyable place to work and live.  Communities need leaders with a vision to see the potential in areas for growth and improvement, as well as efficient strategies to make those visions a reality. Whether it's bettering school programs, participating in fundraisers or just being a voice for someone, community involvement is necessary from all corners to reach its greatest potential.
A local program that strives to uphold this philosophy is the Lake Superior Leadership Academy (LSLA). The mission of the LSLA is to bring together new, emerging and potential leaders from the Marquette County area to address pertinent community needs, strengthen individual leadership abilities and encourage participants to personally commit to assuming leadership roles in the community.  Since it began in 1999, the LSLA has graduated over 350 community leaders. Graduates have moved into leadership positions in various community organizations, school boards, local government and event committees throughout Marquette County.
Academy students take a nine month interactive journey throughout Marquette County, viewing the inner workings of our community and gaining a deeper understanding of how each piece fits together with the others.  This incredible experience kicks off with a daylong retreat, where students get to know each other and participate in a simulated society exercise.  The following months include in-depth, day long sessions that focus on our regional economy, justice system, education, government, media, health & human services, public infrastructure and arts & culture, as well as a day with Northern Michigan University's Student Leader Fellowship Program to learn team building and leadership skills.
But don't take my word for it, here is what some of the most recent graduates are saying about the program:
"Thank you for this opportunity. I am a better citizen, a better community member, a better employee, and a better supervisor because of this program."
– Leslie Warren, Class of 2017, NMU
"You will be amazed to learn how much you don't know about our community–even if you've lived here for 20 years!"
– Karen Thompson, Class of 2017, GLCYD
"Amazing program! The Leadership Academy gives you the opportunity to view the inner workings of our community that you otherwise wouldn't experience."
– Katrina Mattila, Class of 2017, VAST
Each year the Academy actively solicits applicants from all sectors of the community.  Criteria for selection include demonstrated leadership skills, active involvement in the community and a commitment to invest the time required by the program.  It is important that a cross-section of the community be represented in the class.  This guarantees an array of diverse perspectives that will generate meaningful personal interaction and learning throughout the program year.
We have begun accepting applications for the Class of 2018, which will begin in September of this year.  Applications may be initiated individually or by nomination.  Participants will be chosen from the written applications.  Nominees will require the full support of the organization or business which they represent as attendance and participation in each session is essential.  LSLA generally meets 8 a.m. –
5 p. m. on the first Thursday of each month from September through May with a graduation ceremony being held in May.
Tuition for the LSLA may be paid by the sponsoring organization or corporation.  The cost is $1,250 for LSCP partners and $1,450 for non-partners.  A limited number of partial scholarships will be granted to individuals who might otherwise be unable to attend. The deadline to apply is August 11, 2017.
For more information or to obtain an application, contact the Lake Superior Community Partnership at ashley@marquette.org or 906.226.6591.   You can also find more information by visiting our website at www.marquette.org under 'Participate.'
Amy Clickner, CEO, writes a bi-weekly column for the Mining Journal.