Looking Forward to 2021
Posted by Lake Superior Community Partnership on December 1, 2020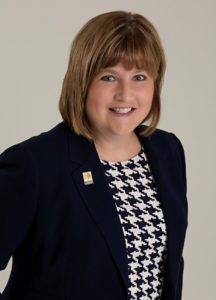 Well, hello December! I think we all can agree turning the calendar over to 2021 sounds pretty good right now. It has been a challenging year, but we continue to work together and support each other to muddle through.
So as we start looking forward, the LSCP has several opportunities for you to look forward to.
We have set the date for our 2021 Annual Dinner as well. The event will take place at NMU on Thursday, March 11. While we do not know if it will be in person, virtual or hybrid at this point, we do know that we will have a spectacular evening planned with networking, prizes, an auction and a recognition of our Distinguished Service Award winners.
Our popular Business After Hours events have now gone virtual! While we all miss in person networking, the new software we are using allows us to bring you a fun filled event in the comfort of your own home or office. The next Virtual Business After Hours we have scheduled is with the Upper Peninsula Children's Museum on Thursday, December 3rd from 5:00 – 6:00 pm. Stay tuned to marquette.org for upcoming virtual events.
Don't forget our Love on Local gift cards! These cards are good at ALL small, local businesses in Marquette County that accept Visa cards. There is no need for a business to sign up to accept the LOL cards, but we do encourage businesses to become a "Featured Business". As a Featured Business, you will receive a free marketing kit and logo placement. We have a list of Featured Businesses on our Love on Local website at loveonlocal.com.
With the continued changes required by businesses during this time, our website remains up to date to provide timely information and resources. All of our educational programming is also linked for you to refer to at your convenience. Our business development team is here to work with any stage, sector or size of company. If 2021 is the year for you to start a business, expand your business or sell your business give us a shout to see how we can help.
While this year may not have gone as planned, the LSCP has been busier than ever working with over 1,000 clients, building virtual solutions to traditional best practices and leading the way in Economic Development communications and virtual programming. We stand ready to continue to serve you no matter what the new year brings!
Amy Clickner, CEO, writes a bi-weekly column for the Mining Journal.