Match UP connects employers with skilled workers
Posted by Lake Superior Community Partnership on December 19, 2016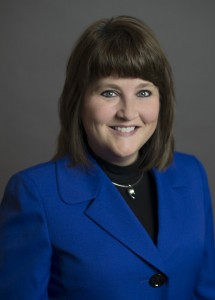 In economic development, we work with all types of businesses in all stages of their life cycle. While our staff is trained to assist with start up, expansion, retention and attraction needs of a business we are also prepared to work with companies who are overcoming challenges including closing their doors.
As you know, the idling of the Empire Mine this year displaced over 300 employees and affected numerous vendors and suppliers to the mine. Although we prefer to find ways to avoid these type of events, they are a part of economic development and we are prepared to deal with them as well.
For over a year, we have been working with several partners that make up a transition team for the Empire Mine situation. Two of the strategic goals of the team were to 1.) support the displaced workers and their families and 2.) support the downstream vendors and suppliers impacted by the idling. Today, I am going to focus on the launch of a new effort focused on the first strategy.
Introducing…Match UP. Together with the Michigan Economic Development Corporation (MEDC), UPWARD Talent Council and Cliffs Natural Resources, we are debuting a talent portal that will allow up to 240 employers with qualified job openings to connect directly with the experienced, skilled workers that were affected by the idling. Obviously, our goal is to facilitate as many employer-employee matches as possible, retaining the displaced workers and their families in our community.
While we are excited about the opportunity that Match UP provides, it is meant to compliment the already robust statewide system, www.mitalent.org.
This site is not the official Pure Michigan Talent Connect for registering for work.
So, are you an employer currently looking to fill full time positions with benefits? Do the career categories below meet your employment needs?
Business Services
Environment, Health and Safety
Operations
Supply Chain
Skilled Trades
Technical
If you answered "yes" to either of these questions, then Match UP is for you! For access to this no cost recruitment tool, simply email matchupjobs@marquette.org or call 906.226.6591.
The employer side of the portal is currently open while the displaced employees will begin uploading their information on January 3.  For more information visit www.matchupjobs.org or call the LSCP at 906.226.6591.
Amy Clickner, CEO, writes a bi-weekly column for the Mining Journal.