Rallying Around Sawyer International Airport
Posted by Lake Superior Community Partnership on October 31, 2022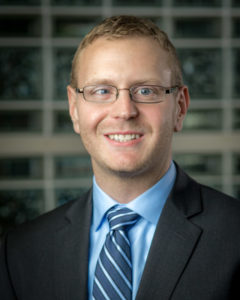 Today I'd like to talk about infrastructure. While that may commonly conjure images of roads or water systems, I specifically want to discuss one of our critical Marquette County infrastructure assets which have provided decades of economic advancement and opportunity: Sawyer International Airport.
Right now, it may feel more common to read headlines about the challenges the airport is facing. Airports across the nation, especially smaller airports, are all experiencing cutbacks in flights and increased ticket costs due to pilot shortages and a quicker-than-expected return to pre-pandemic air travel demand.
Reductions in the flight schedule have increased ticket prices and turned day trips into overnights, adding time and costs to business and leisure travel. That has understandably caused many to look at other nearby airports. However, here at the LSCP, we remain committed to Sawyer International Airport and stay in close contact with airport staff as we consider options for alleviating the temporary challenges we're facing during this unprecedented situation. Even with these challenges, the airport continues to serve as a critical economic asset to our region and airport staff continue to work toward improvements which will help the airport come out of its current challenges stronger than ever.
However, left out of many of these discussions is the impact of a little-known federal program: Essential Air Service (EAS). Created in the wake of the 1978 Airline Deregulation Act, the EAS program's intent is admirable: seeking to ensure more than 160 small communities throughout the nation maintain reliable and timely access to the national air transportation system[1]. The program does so by establishing minimum levels of service at designated airports, and subsidizing flights as necessary to meet that minimum. In the Upper Peninsula, we have five EAS airports: Houghton County, Chippewa County, Iron Mountain (Ford Airport), Delta County, and Gogebic-Iron County.
There's little doubt the EAS program has helped ensure service to areas that otherwise wouldn't have access to that service. And it has helped protect that service during times of turmoil. For example, when some of our neighboring airports were switched to TAG routes earlier this fall (routes with a stop or two between the origination airport and the hub), the EAS contracts provided leverage to return those to direct flights within a few weeks.
However, you'll notice that Sawyer International Airport is missing from the EAS list. That is because the airport has more than one carrier, a distinction which made it ineligible to participate in the program. Historically, that has served us well, providing several flights a day to multiple hubs including Detroit, Minneapolis, and Chicago making Sawyer International Airport a default airport for the entire region based on competitive price and schedule options. This can make it more beneficial to drop flights from a non-EAS airport since there is no revenue guarantee attached to those flights.
I write about this issue not because we can change it in the current moment, but because it's a good reminder that things are rarely as simple as they may seem. Understanding what we're facing is half the battle and collectively, we must rally around this critical asset as it navigates challenges outside of the its control. So, despite the headlines, check those flights at Sawyer International Airport when planning your upcoming trip. And even if it doesn't work for that trip, maybe the one after will. In the meantime, remember its importance to our economic growth and like everything that has come before us, this challenge too shall pass.
[1] https://www.transportation.gov/policy/aviation-policy/small-community-rural-air-service/essential-air-service
By Christopher Germain, CEO of the LSCP writes a bi-weekly column for the Mining Journal.