Taking Collaboration to the Next Level
Posted by Lake Superior Community Partnership on October 3, 2022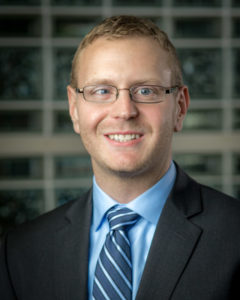 You often hear the phrase "it takes a village" when trying to achieve great things. In the Upper Peninsula, we tend to amp that up to it takes a region. And thanks to that thinking, Marquette County is home to an impressive collection of economic development partners which serve both our local communities and the entire U.P.
When you stand back and look, the depth of our partner network is almost breathtaking. Ranging from locally-focused organizations such as the Lake Superior Community Partnership (LSCP), Greater Ishpeming-Negaunee Chamber of Commerce (GINCC), Innovate Marquette SmartZone, local government staff, and AccelerateUP, to regional partners including InvestUP, Northern Initiatives, the Central Upper Peninsula Planning and Development Commission (CUPPAD), and of course including our regional representatives from state and federal agencies, we are excelling at building capacity to continue our economic prosperity.
We also are fortunate to have several non-traditional economic development partners, including the NMU Foundation and the Community Foundation of Marquette (CFMC) – just to name a couple. Having these partners at the table allows us to achieve things that might take decades to achieve in other places. One recent example is the NMU Foundation's successful coordination of funding and partnerships to support the demolition and, ultimately, redevelopment of the old Marquette General Hospital. The Foundation stepped into a role it hasn't traditionally served, and the results benefit us all. The LSCP's work with the CFMC on potential childcare capacity solutions, which also build economic prosperity for local families, is another example of thinking outside the box.
As many of you know, our efforts to better collaborate received a major boost this year when several of these organizations moved into a shared space in downtown Marquette.
Since moving into this space, we've been able to collectively provide better service to clients, brainstorm ideas, share resources, and build stronger relationships. For example, a local entrepreneur recently stopped in our office after an unexpected hiccup in their plans. After some conversation, we realized they would benefit most from SmartZone's tech-focused startup services. We walked around the corner and they were able to connect with the right team for their needs. We've also seen situations where a business can set up shop in a conference room on our floor and meet with all of our organizations individually or together, all without leaving the building.
But we're just getting started. One of the LSCP's Strategic Plan goals is to work with partner organizations to better understand our combined services and where adjustments can be made to better support the communities we love. The idea is that when we all focus on our core strengths, we all flourish. We believe there are likely gaps in our collective service offerings that should be developed. With the LSCP celebrating our 25th anniversary in 2023, the time is ripe for looking to the future for what comes next, and having so many partners at the table allows us to be creative in our thinking.
We don't do any of this in a bubble. I appreciate the countless conversations I have with local partners, business owners, local government staff and officials, and many others about the future and how the LSCP can support their efforts. Of course, the offer always stands for that cup of coffee or a beer, so please reach out. The LSCP loves collaborating with our partners to support the community every chance we get.
By Christopher Germain, CEO of the LSCP writes a bi-weekly column for the Mining Journal.