The Electrical Line Technician Program Graduates the Class of 2022
Posted by Lake Superior Community Partnership on May 17, 2022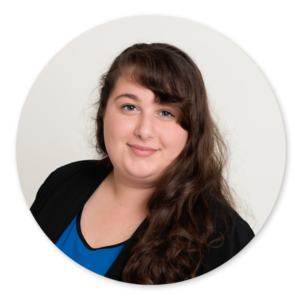 The Lake Superior Community Partnership (LSCP) would like to congratulate the students who just graduated from the Electrical Line Technician (ELT) program! Since its establishment in 2003, this program is a joint effort between Northern Michigan University (NMU), the Lake Superior Community Partnership Foundation (LSCPF), and the Midwest Skills Development Center (MSDC). This one-year program trains students and provides them with the skills needed to install, maintain, and operate electrical systems for multiple industries. Graduates can also work as cable TV and telephone installers or with cell tower installation and maintenance companies. We are pleased to see the 19th graduating class of the ELT program move forward toward successful careers in their field. Congratulations to those 24 students on their certification and hard work. This year's ELT program graduates include: Braeden Arsenault, Nathan Belongia, Jay Clausen, Connor Dalpra, Tyler Flynn, Aaron Gray, Milton Grubaugh, James Harnick, Nathan Kauppila, Nolan Kruskie, Luke Lambert, Trent Ledgerwood, Truman Left, Max Mathews, Jonathan Mattonen, Mathew McLaury, Ryan Nibbelink, Michael Nordang, Tyler Robbins, Stuart Schlarf, Ean Sell, Lucas Shovald, Thomas Stevens, Anthony Williams. We look forward to seeing the graduates of the Electrical Line Technician Program go on to do great things throughout Marquette County or wherever their endeavors may lead them. With long-time Instructor, Jerry LaPage, retiring after the class of 2021, this was Instructor Lee Rooda's first year leading the class. He flawlessly stepped into the role with help from his counterpart, Dennis LaValley, who has been with the program for many years. With the leadership of these two instructors, we are confident that these 24 talented students will make a big impact on the workforce. Since graduation, the Instructors and staff have already completed over 40 interviews for recruiting next year's class. The next class will kick off at the end of August this year. Recruiting more skilled trade workers is necessary to keep up with business demand. That is why the Career and Technical Education Magazine, created by the Career and Technical Education Committee, is so important to get into high school students' hands. It showcases the different trade career opportunities and programs available today. The magazine is an excellent resource for those interested not only in the ELT program but in other trades as well. Stop by the Lake Superior Community Partnership's office (501 S. Front St in Marquette) to retrieve your copy of the magazine during our regular business hours (Monday – Thursday, 8 a.m. – 5 p.m. or Friday, 8 a.m. – noon). The hustle and bustle of the spring season has been fast-moving since the ELT graduation, with more exciting events just around the corner. On Wednesday, Superior Eye Health Center is hosting their Business After Hours from 5 – 7 p.m. at 2822 Venture Dr. in Marquette, and on June 16, the LSCP is hosting their 22
nd
Annual Golf Outing. Please make sure you're registered for this event; it will be the event of the summer. Registration can take place on our website,
business.marquette.org/events
. For more information on the ELT Program, please contact Brooke Quinn at
bquinn@marquette.org
, 906-226-6591, or visit lscpfoundation.org.
By Brooke Quinn, Business Development Representative. The LSCP writes a bi-weekly column for the Mining Journal.